If you ask a child today what they really want as a present, they would ask for AirPods if they don't already own them. The must-have accessory by Apple has had the entire world looking to replace them with their wired accessories. Even with their popularity, the question that most parents ask is, are AirPods safe for kids?
Mobile phones have become common as there are probably only a handful of people that probably don't own one. Not only adults, but mobile phones have become a common commodity for children as well. Despite the desire to use AirPods day and night, parents are worried about AirPods safety concerns.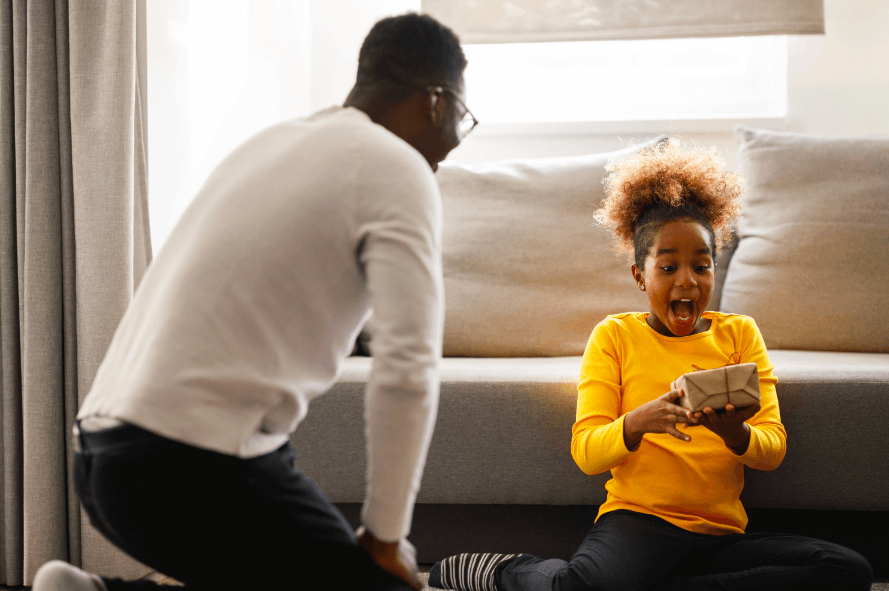 What are AirPods?
It is near impossible that you are not aware of what AirPods are. Wireless earbuds are one of the most selling accessories made by Apple. The product that has bagged multi-million dollars for the company can be seen as a necessary commodity by almost everyone. AirPods are exclusively used by iPhone users. However, others use different earbuds that are built on similar technology. AirPods use a built-in battery and Bluetooth feature that pairs with your mobile or other devices to output audio wirelessly.
Parents should not worry about AirPods safety concerns only but rather are worried about Bluetooth and wireless technology being used by their children. This includes wireless headphones and earbuds by Apple or any other company using similar technology.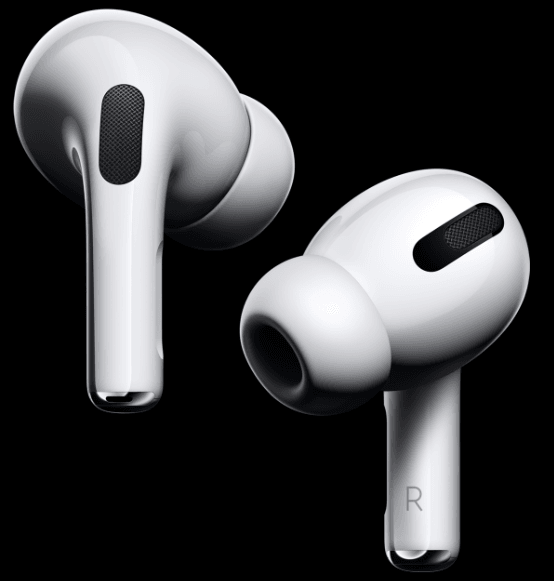 Are AirPods better than wired headphones?
There is no definite consensus on whether AirPods are better than wired headphones, but consumers have different opinions depending on their use. Someone working professionally will prefer wired headphones that have noise-canceling features. However, an everyday consumer would prefer AirPods for the easy accessibility they provide.
For those users that consider health factors when deciding which headphones to purchase, wired headphones are the way to go. They provide better stereo sound and do not emit radiation as they are wired.
EMF radiation exposure: is it a health hazard?
Users have been questioning whether kids air pods emit EMF radiation. It may be a disappointment to some, but there are no wireless headphones that do not emit EMF radiation. All wireless headphones use a technology that is commonly known as wireless electromagnetic signals. This is responsible for the EMF radiation that can cause health risks and is harmful to children, especially in the early developing years.
AirPods or other similar wireless earbuds transmit these frequencies even when they are not being used, as most stay connected to the mobile phone when paired. There are multiple symptoms reported by users who have used AirPods and AirPods pro for more than an hour in a single sitting. There are multiple side effects reported in adults, which only adds to the worries by parents that Are AirPods harmful to children
Do AirPods emit more radiation than mobile phones?
Many researchers have highlighted in their studies that the use of AirPods can expose a user to radiation levels that are nearly 10x more than what they would encounter while using a mobile during a call. There are instances that people have reported headaches and sore eyes due to the extensive use of mobile phones. However, it is important to note that mobile phones strain the eyes through screen time along with audio and other radiation emitted. After the use of these features, users report headaches and other health conditions that cause them uneasiness.
At the same time, reports of mild to severe headaches along with nausea and even intense pressure have been recorded by users. The intensity of some of the symptoms has parents questioning at what age should a kid get AirPods? and if they should get them at all.
Dangers while using AirPods
The use of AirPods and the dangers that come with it are not limited to EMF radiation. There are other dangers that come with kids air pods. As you read on, you will find a few of those problems and how they can be a major issue.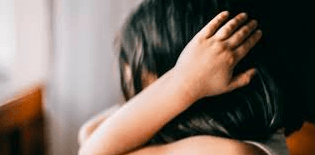 As you have read above, AirPods have had an effect on adults as there have been multiple reports of headaches. Children are much more sensitive and are still developing, which makes them vulnerable to symptoms such as headaches. One can only imagine the effect AirPods may have on children if many adults report multiple problems while using them.
The choking hazard is an answer to those parents asking, what age should a kid get AirPods? If your child is not old enough to understand that AirPods are not something that can be eaten, then you should definitely keep them away. While the manufacturers of the products do not provide any age restrictions on the product, they do pose a choking hazard.
It is best to keep them away from the reach of children or to use headphones as an alternative to AirPods if needed.
Hearing problems are a rising problem nationwide as the use of AirPods increases. With wireless earbuds being a must-have accessory, reports of partial hearing loss or tinnitus (ringing in the ears) have been reported. However, despite the dangers of AirPods, loss of hearing can easily be avoided if parents are attentive to how long children use their devices.
What does science say about using AirPods for kids?
There have been many studies that have highlighted the negative effects of AirPods. From multiple symptoms that are backed by evidence to researchers claiming the threat of EMF radiation. Despite there being no official statements on whether AirPods are harmful for use by children, the many consumer feedbacks can help you decide for yourself.
While it has been made clear by researchers that the use of AirPods will not give its users any type of cancer or major medical issues. There are still symptoms that vary from user to user.
However, if you are going to let your children use AirPods, it might be a good idea to take precautions. As you read further in the article, you will find a few precautions that you can take with children using AirPods.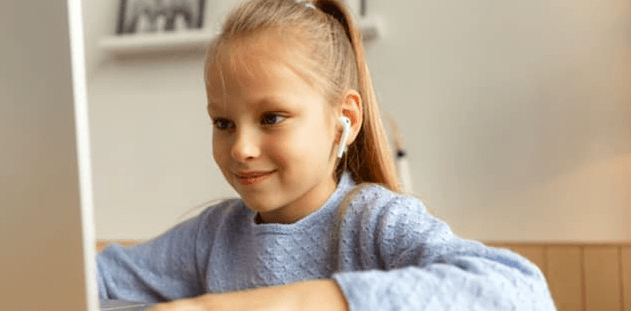 Precautions to make AirPods safe for kids
It is important that parents or guardians take certain steps that reduce any risks associated with using AirPods. Parents can decide for themselves, Are AirPods safe for kids? And at what age should they be allowed to access wireless technology? After all, nobody knows their children better than parents or guardians.
Use restriction settings on the device
Parents can use the restriction features available on devices to limit the usage of devices each day. At the same time, audio limits, websites, or applications can also be restricted. This allows the guardian to always be in control of how their child operates their devices.
By making sure that you have the right tip for AirPods, you can ensure that they are not misplaced. A major complaint when it comes to AirPods is that they get lost or are dropped, never to be found again. By having the right fit, not only will they not hurt, but they will stay where they belong.
You can also refer to the best earbuds for small ears to minimize the risk of AirPods falling out while the children play.  
Hearing loud music for too long is always a problem which is why parents can make sure that the volume is not too high. Moderation will always be important when your child is using AirPods. Luckily you can easily restrict the sound to 60% as prescribed by the doctors for healthy hearing.
Educate about choke hazards
Choking is a real danger when it comes to AirPods as they are small and fragile. Your child is never too old to learn about the dangers of choking and how it can be prevented. You can use images and content online to teach how to prevent choking and what to do in such cases.
Conclusion
AirPods are a fairly new technology, and the world is still analyzing just how harmful they are. For now, people have shown a lot of love for this product. Not only have they purchased it as a must-have accessory, but they have also promoted other earbuds that have wireless technology. Despite the user feedback on multiple occasions, it is believed that with limited use, AirPods do not pose any harm. You can always check out the best wireless earbuds for phone calls 2022, if you are looking for alternatives to AirPods. Excessive use can always have negative impacts on health, which is why your children should be using AirPods for a limited time span daily.