Are you a traveler? Do you have a flight coming up? Are you wondering whether the airlines allow wireless Bluetooth headphones on a plane? Travelling can be tough for even the best of us. It's uncomfortable, it's beautiful, and it is no less than an adventure. Of course, that means that there are ups and downs to travelling on a plane.
Being locked with strangers for hours while the plane flies and you can see nothing but the sky can be challenging. Many people focus their attention elsewhere. Using Bluetooth headphones to listen to music, audiobooks, or watch movies is always a good way to spend time. However, most passengers do not know what the airline permits when it comes to Bluetooth headphones on the plane. As you read on, you will find all there is to know about Bluetooth headphones in connection to airlines. This article will cover:
Rules imposed by popular air traffic regulatory bodies
Rules followed by famous airlines
Rules during takeoff and landing of a plane.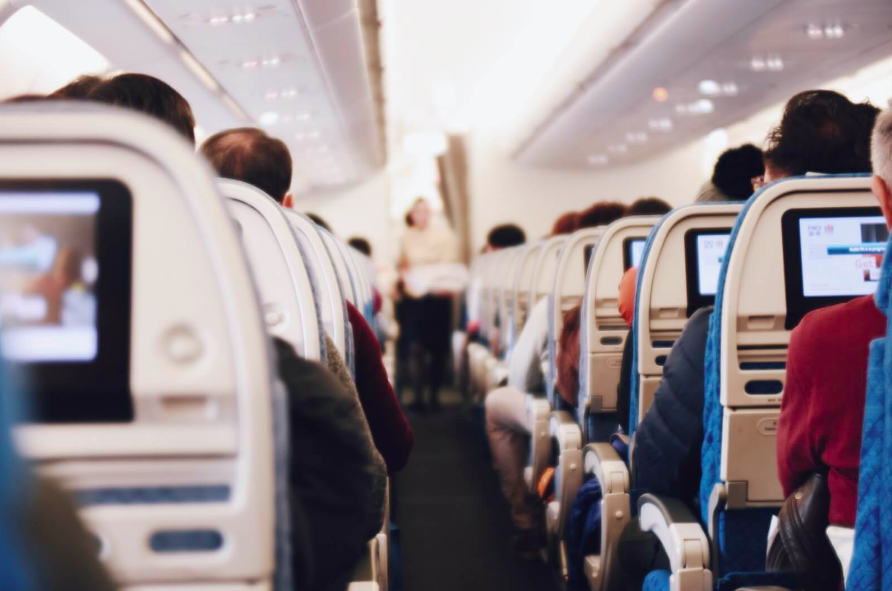 Do airlines allow passengers to use Bluetooth headphones?
The question that is frequently asked is, can you use Bluetooth Headphones on a plane? Yes, You can. Bluetooth headphones use short-range connectivity, which makes it possible for them to be used on airplanes. Those that have travelled in the past by any airline will have noticed that you are asked to shut down any electronic devices present. This is done to reduce any interference with the communication systems of the planes. Despite being a practice that has continued since the initial flights, the interference does not include Bluetooth technology.
Most airlines do allow the use of Bluetooth headphones while the plane is in flight. However, some airlines differ on the rules of using Bluetooth headphones. While some have set rules which indicate at which time the Bluetooth headphones can be used.
It may always be better to carry a spare wired headphone just to be on the safe side. As you read on, you will find information that you can specifically refer to as per the airline you are using. You can also find the answer to the question; Do Bluetooth Headphones work on a plane?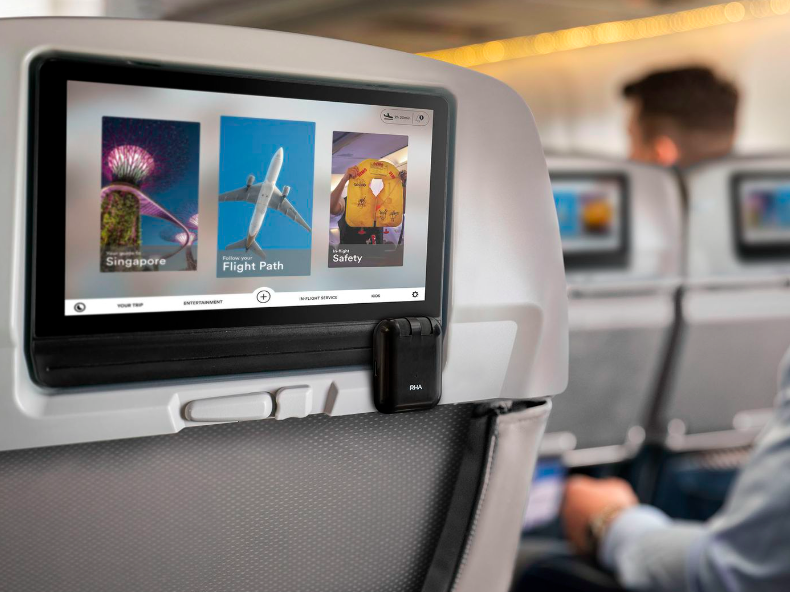 Can you use Bluetooth headphones on a plane during takeoff and landing?
The majority of airlines do not allow the use of any device during takeoff or landing. This involves the use of restrooms, trays, the onboard entertainment system, handheld devices, and Bluetooth headphones. This is done as a precaution and is compulsory to be followed by every passenger in the place.
The plane is in constant communication with the control tower during landing and takeoff. In order to avoid any interference to communication, all devices are asked to be shut down. In recent mobile phones, tablets, or laptops, you can use airplane mode rather than switching it off.
Do the rules apply to all headphones and earbuds?
This rule applies to all devices on the aircraft that use wireless technology in any manner. A few airlines may not ask you to remove your wired headphones, but they will ask you to switch off the device so you have your headphones connected. This is only during takeoff or landing.
All aircraft allow the use of wired headphones as per your preference. Airlines will also provide you with headsets that you can use in flight to watch and access the entertainment system. The rules in regards to wireless Bluetooth headphones on a plane apply to earbuds alike. As long as they use Bluetooth or short-range wireless technology, the rules will apply. However, most airlines have no problem with you using any kind of headphones or earbuds while the plane is in flight.
These rules apply to airlines only. If you are looking for rules while driving, you should look at can you wear earphones while driving.
Rules imposed by popular airlines
If you are the kind of headphone enthusiast who goes nowhere without their headphones, this article will help you a lot. It might be a good idea to check which airlines allow the use of Bluetooth headphones in advance of booking your ticket. This part of the article will discuss a few popular airlines and whether they allow the use of headphones.
The graph below will allow you to easily remember the airlines that do allow the use of Bluetooth headphones on the plane. You will also be able to know whether Bluetooth headphones are compatible with the in-flight entertainment system provided by the airline.
| | | | |
| --- | --- | --- | --- |
| Airline Name | Airborne | During Takeoff/Landing | Compatibility with entertainment system |
| Emirates | Yes | No | Yes |
| British Airways | Yes | No | No |
| Lufthansa | Yes | Yes | Limited Flights |
| American Airlines | Yes | No | App only |
| JetBlue | Yes | Yes | No |
| Alaska Airlines | Yes | Yes | No |
| Spirit Airlines | Yes | Yes | No Entertainment System |
Can you charge headphones on an airplane?
Charging your headphones on a plane depends entirely on the plane that your airline is using. The older models of planes do not have USB ports available. This can be a problem while charging your headphones or earbuds. However, most planes now have at least a single USB port that can be used to charge your mobile phone or headphones. However, being prepared is always better. Keeping a power bank with you might be the best decision you take while looking to charge Bluetooth headphones on the plane. A power bank might charge your headphones slowly, but it is better than having no charging at all.
Do smartphones allow Bluetooth connectivity while in airplane mode?
Smartphones, tablets, and laptops have airplane mode that has been built to allow you to use your devices without having to shut them down during your flight. This feature allows for the device to disable any long-range connectivity without having the need to shut down. You can still use other features on your device while being in airplane modes, such as Bluetooth and Wi-Fi.
You can connect to your Bluetooth headphones or earbuds while having your device in airplane mode. The two are not interlinked at all and will not disrupt the connection between your electronics. You can easily use the headphones or earbuds for as long as you wish. However, it is necessary that you take care and know how to avoid ear infections due to excessive use. To know how you can prevent infections, you should read, Can Headphones Cause Ear Infections?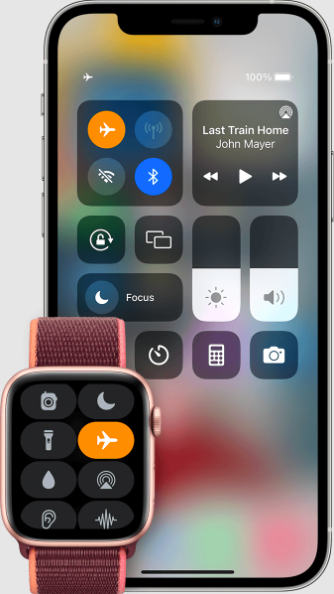 Conclusion
Do Bluetooth headphones work on a plane? YES! They DO! Not only can you use your Bluetooth headphones while travelling, but you can also connect them to inflight entertainment if they have the correct options. You can listen to your favorite songs while flying above the clouds and looking out of your window. Except for a few airlines that may restrict the use of Bluetooth headphones, you will have no problem using them. Just make sure to take them off during takeoff and landing. Make sure to listen to the safety instructions given by the staff before plugging in. even though the airlines allow the use of earbuds or headphones you might still want to know Are Airpods Safe For Kids.
Have a safe journey while using wireless Bluetooth headphones on a plane!