WAIT! If your earphone tips are lost, they do not have to be discarded. You can replace your IEMs and earbud tips for a lot less. It is a nightmare for anyone that uses earbuds or air dots to lose the rubber tips that fit into your ear. Losing even a single one makes you irritated and makes you feel like throwing the earbud away. You can not use it at all, which is why you should be looking to replace just the tips rather than the entire earbuds.

As you read on, you will find that the article covers important aspects of what IEMs are and information on what are the best replacement earbuds.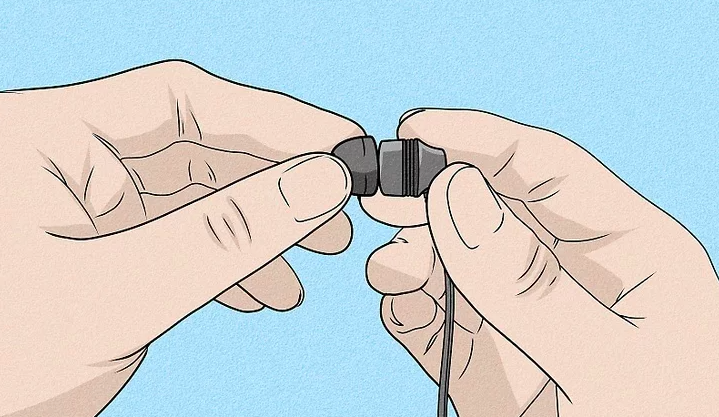 What are IEMs, and why are they important?
In Ear Monitors or Earbuds are very similar. They have rubber tips to fit the ear of any user perfectly. It is important that when you are performing or listening to music, you have earbuds that are comfortable. The In Ear Monitors are designed in a manner that allows them to fit into the ear canal. This allows for maximum noise isolation from the surroundings.

The reason why IEMs is important is due to the fact that they are used for an enhanced listening experience. They block out all sounds from the surroundings and provide a high-quality experience. But for that, it is important that the ear canal is completely blocked. No additional noise should reach the ear. Through IEMs, you can use the right tips that block out the outside noise completely. Once you hear music from IEMs tips, you will never have to question do ear tips have an effect on sound quality or not.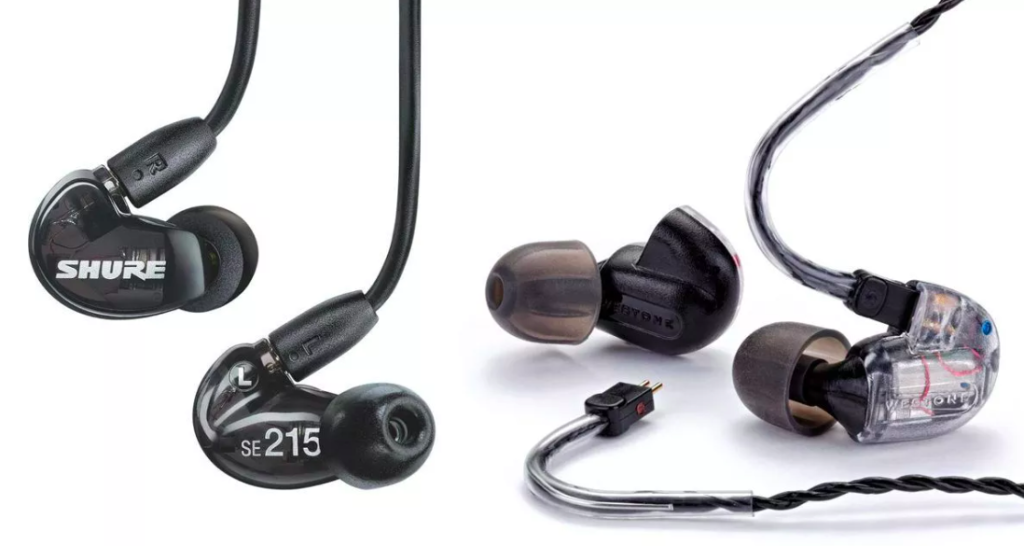 Types of IEMs Tips
When most people lose their tips, they find themselves wondering, are earbud replacement tips interchangeable? Luckily there are a lot of IEMs tips that you can choose from. The wide range of tips allows you to keep multiple options for yourself and find what suits you the best. As you read on, you will find the different types of tips that are available in the market for your use. As you read on, you can find the different types of tips that are available in the market that you can use as a replacement for your current earbud tips.
1. Foam Ear Tips
By far, these tips are extremely comfortable, and that is why they are popular amongst users. These earplugs have a hole in the middle that is typically a rubber tube. The tube is surrounded by foam and is extremely affordable. The foam ear tips come in different colours, which allow for better style and look. The foam tip allows the ear to be completely sealed and increases the bass in sound. This is more commonly referred to as the funnelling effect. It definitely improves the sound quality that you hear and for sure is one of the best options.
2. Rubber Tips
These tips come last if comfort is considered. They are also easily susceptible to passing on skin allergies. The ear tips can cause infections simply through touch. However, these rubber tips are extremely cheap, for which they are often purchased. Despite them being cheap, it is not the material that is recommended to be used for earbuds, especially for an IEM. However, if you are looking for how to select earbuds rubber, then you should be looking for the ones that fit your ears perfectly.
3. Silicone Ear Tips
The silicone tips are popular with anyone who is casually using earbuds. Normally purchased by users that need to stay active in their surroundings, the silicone ear tips are quite popular.
How to select silicone earbud tips can be tough. However, it can be easy to make a decision by looking at the advantages and disadvantages. An advantage of using these tips is that they are extremely sanitary. You can easily clean the tips, and the silicon surface is easy to clean. However, they also have their downsides. Silicone ear tips are slippery when you sweat excessively and may fall out. They also don't provide great sound quality as they are not good at isolating noise.
Along with comfort, you can also choose flange ear tips. This allows for a better fit and more comfort, which is absolutely great for IEMs.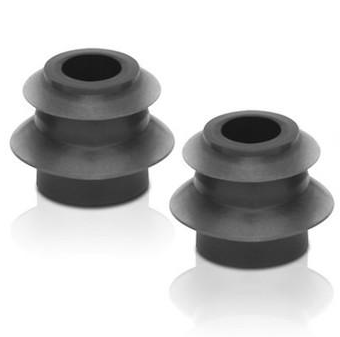 4. Custom Ear Tips
These ear tips are really great and are used by professionals mostly. The custom ear tips are great for those that use IEMs on a regular basis. The custom ear tips are designed specifically to provide a perfect fit for your ears. Many companies provide this option. It can be a bit costly as compared to other types of ear tips but can be created specifically according to the model of earbuds you wish.
5. Hybrid Tips
They are extremely rare to find, but with the right connections finding them should not be hard. They are often paired with Sony headphone models. The hybrid ear tips are foam ear tips that are stuffed with silicone. This provides the perfect combination of foam and silicone, allowing the user comfort and awareness of the surrounding at the same time. With the different sizes, it would be easy to decide what size earbud tips should you get.
Steps to picking out your new Earbud replacements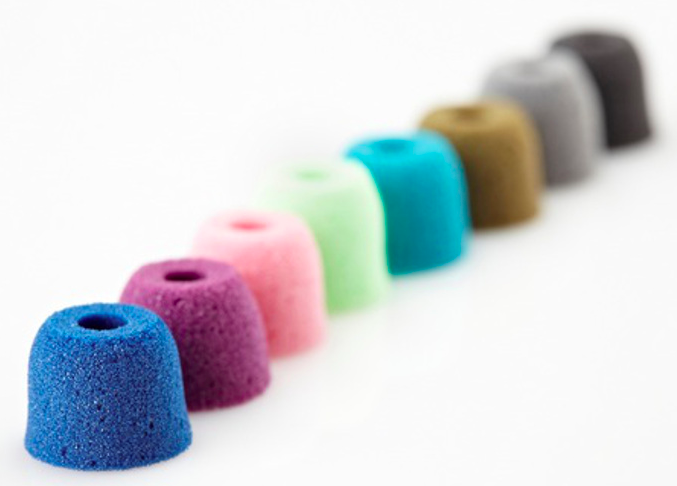 Picking out your new earbud replacements is not as easy as it may seem. There are many steps that you should keep in mind when picking out the right earbud tips. Below are the steps that you should follow in order to find the best replacement.
1. What size earbud tips should you get?
Earbud tips are available in multiple different sizes. Most manufacturers include multiple sizes of tips as part of the box. This is because having the right earbuds is crucial to your listening experience. The sizes are normally small, medium, and large, but they do come in many more sizes. The different sizes are dedicated according to the diameter of the tip in millimeters. If you exclusively bought ear tips, your options increase significantly, and you can get them in various sizes and shapes as there are many options available.
2. Are earbud replacement tips interchangeable?
The absolutely brilliant thing about earbuds is not only that they place perfectly in the ear. But it is also that the replacement tips are interchangeable. You can use multiple tips for each occasion of your day. When you are working professionally, you can use tips that are customized according to your ear. These can, later on, be changed as per the requirement of the consumer.
3. Which material should you be choosing for your IEMs tips?
Different materials are used for different uses, and it is entirely up to your activity on which kind of tips you are looking for. If you are purchasing tips for IEMs, then it would be best to buy either a hybrid or a foam earphone. However, if you are looking for something that reduces the risk of infection, then silicone is the best.
IEM tips that you should be choosing from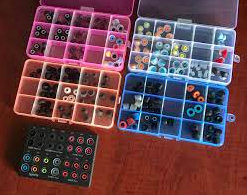 There is a wide range of IEM tips that you should be choosing from to replace the ones that you have or have lost. Having the right tips can enhance your experience and provide you with the best sound experience; however, if you are looking for how to select earbuds rubber, then don't. IEMs tips should be comfortable so that you can use them for a longer period of time. They should also be of a size so that they do not fall out.
Comply Foam Ear Tips
Created with memory foam, once fitted correctly, they provide a great seal. They are amazing at isolating outside noise and are one of the best foam ear tips out there. There are also certain products of this company that have a wax guard as well. This will allow a user to use the tips for longer without feeling uncomfortable.
Westone Replacement Eartips
These tips are great and are used by many that continuously use IEMs. They do not come off during a performance or use and are extremely comfortable. The tips can provide noise isolation and are perfect for use as replacement ear tips.
Spinfit Premium Silicone Ear Tips
They are used by a lot of people simply because they are one of the best silicone earbud tips out there. They are long-lasting and provide an amazing listening experience to the user. Not only does the user enjoy a great fit, but they also enjoy infection-free ears with these tips.
Phaiser Replacement earbud tips
this company is great at creating earbud tips that last long. For those who are sports freaks, this tip is for you. The multiple sizes provide a perfect fit, and you can run and work out with your favorite track.
Best way to insert ear tips into your ear
There is no correct way to insert the ear tips as each user has their own way. However, there is an efficient way that most professionals use in recordings, live shows, and performances. As you read on, you will find the best way to insert ear tips. By following the way perfectly, you will never have to question do ear tips have an effect on sound quality or not. By inserting the earbud tips in the right manner, you will always be able to make the most of your ear tips.

The first step is actually selecting the ear tips themselves, but once you have what you are looking for, the rest is pretty easy. A great fit can isolate external sound and allow you to focus on your music. If you are looking for how to make headphones not leak sound, then you are in the right place.
Use your fingertips to squeeze the earbud tip already on your earbuds.
Pull your ear until the ear canal is straightened out.
Insert the tips with your fingers and wait for the tip to take back its shape.
Double check the fit, and you are done. Just to be on the safe side, listen to a music track play on the speaker. You should hear muffling sounds. This will allow you to know for sure that you inserted the earbud tips correctly into your ear.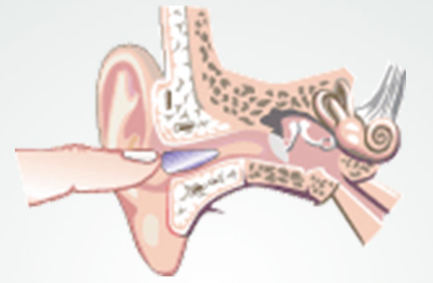 Why do earbud tips have different sizes?
Much like how we have different sizes of clothing according to the type of body we have. The same is applied to earbuds. IEMs or earbuds have tips that are available in different sizes because each consumer has a different ear size. Some earholes are larger than the others, which is why the smaller tips would fall out during use. In comparison, the larger tips are uncomfortable and hurt the user when used for an excessive time period.
The different sizes and materials are a way to provide an option for everyone. Regardless of the reason, you use earbuds or IEMs, if you need to replace your earbuds, then by now, you have all the information you need. There is a perfect earbud tip out there for everyone. All you have to do is find the one that works for you best.
Conclusion
Rather than cucking away your headphones that do not have a single or both ear tips, you should be looking to replace them. In fact, users have reported so many advantages to having a choice in the kind of ear tips that everyone should be looking to find the tips that work the best for them. We hope that you know everything there is to know about ear tips. With the perfect tips, your headphones will be louder. However, if you are looking for more information, read the article how to make headphones louder.