The listening experience of a user changes according to the conditions around you. Many prefer to listen to songs or watch videos in complete isolation, while others prefer listening to the audio on speakers. There is no debate on the fact that music has a direct effect on our mood and can change the atmosphere almost instantly. If you wish to add music to your social gatherings with the use of multiple speakers, you can. Mac Audio can be used to connect multiple Bluetooth output devices to transmit audio. The way you use the feature is endless. You can connect two headphones and watch a movie in complete silence with a friend. Or you can connect two speakers to your Mac and play the same music at the same time.
If you have a pc, you can also use a similar feature to get the same outcome. Read how to use two or multiple headphones on PC for a better understanding of connecting multiple output devices.
Connect two audio devices to Output Mac Audio
The easiest way to out audio to multiple devices is with Audio MIDI Setup.
The first step is to ensure that the headphones, Bluetooth speakers, or wired headphones are connected and paired with your Mac.
2. Go to the application on your Mac
3. Click on Audio MIDI setup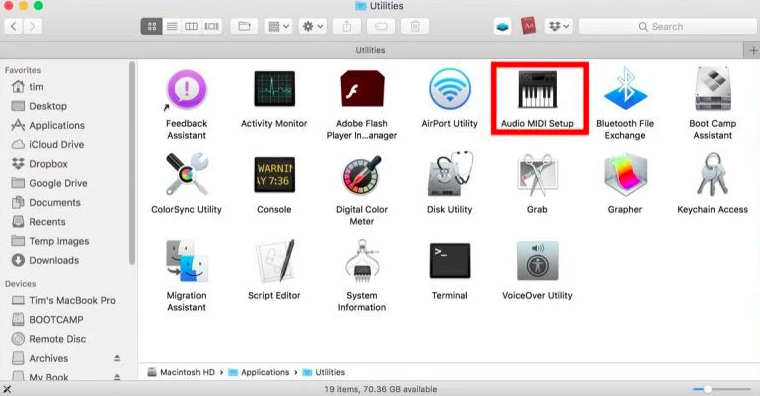 4. Hover your mouse over to the lower left side of the Audio Devices window
5. Hover on the + symbol and choose to Create Multi-Output Device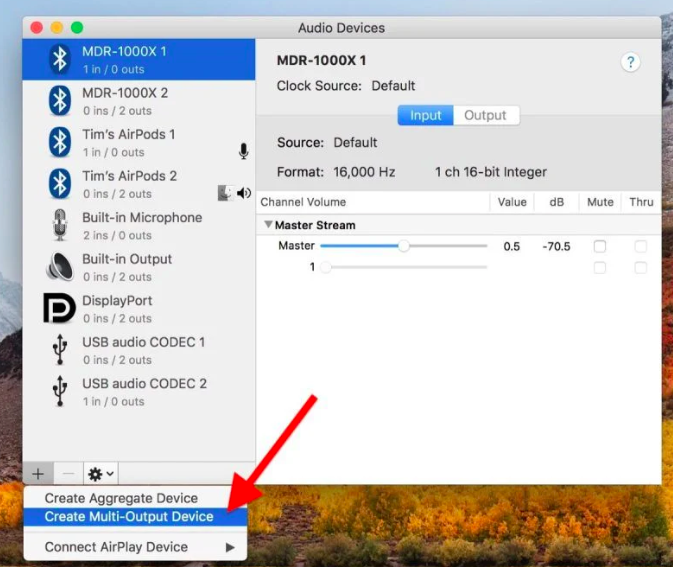 6. Right-click on the multi-output device you have created, present in the list.
7. Click on use this device for sound output
Note: The same drop-down list can be used to opt for playing alerts and sound effects from selected devices.
8. Select the devices that you wish to use that are part of the Audio Device List.
9. Tick the built-in output if you are using a wired pair of headphones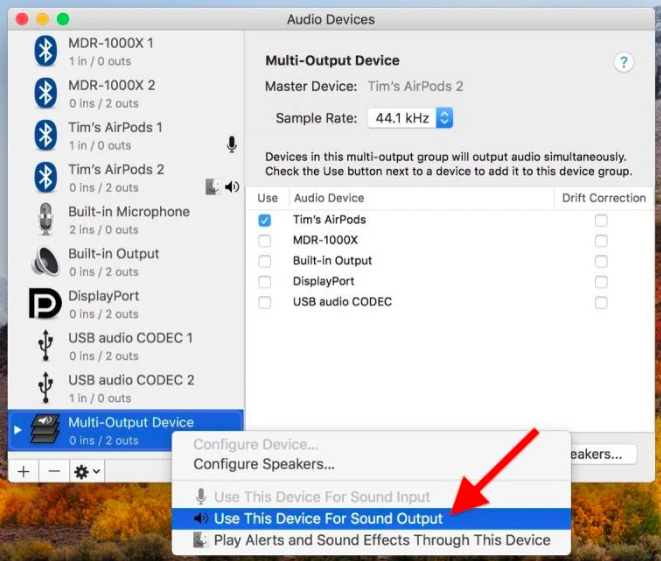 10. Access the drop-down menu and choose the Master Device
11. Activate the check box for drift correction present for the secondary device under the audio device list.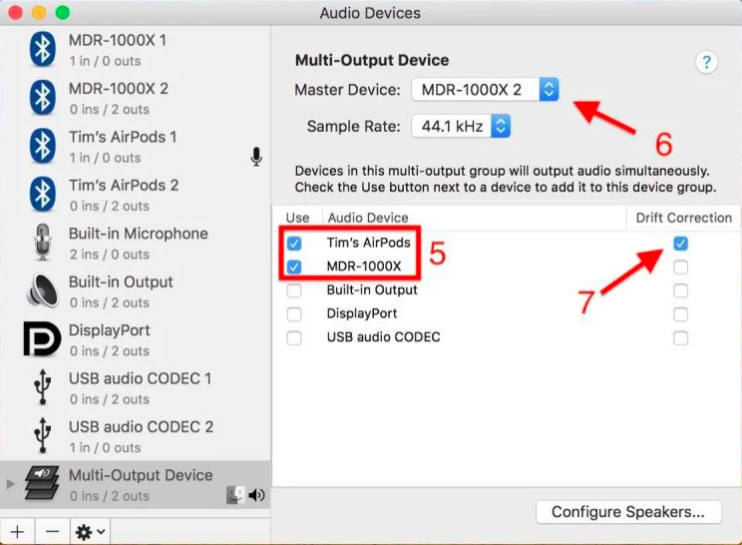 12. Click on System Preferences and access Sound Pane
13. Select the Output tab and look for Multi-Output Device and select it. You can also toggle the output volume using the slider at the bottom of the screen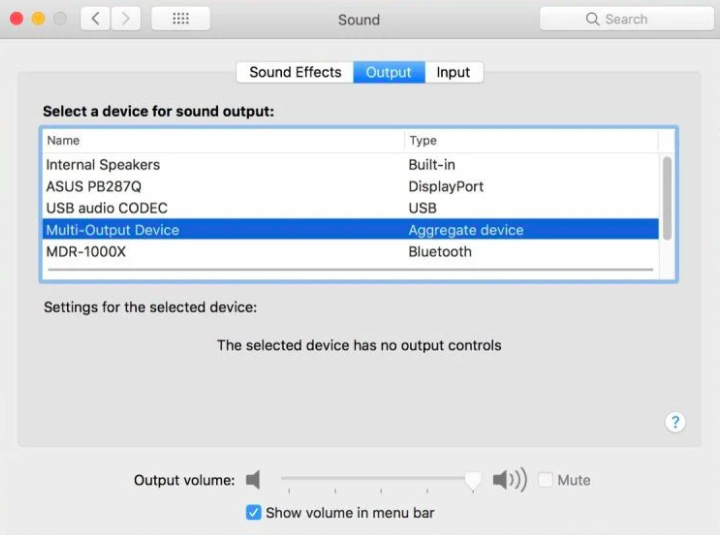 Note: in some devices, Multi-Output Device may also be shown as an Aggregate Device
Once you have followed these thirteen crucial steps, you will be able to listen to your favorite audio on multiple devices.
The use of Audio MIDI Setup
macOS is a brilliant application that allows the use of many of the OS features that are otherwise not accessible. The thing with OS is that it offers a wide range of features that are not always visible to the user. The internal settings offer a lot more accessibility that the user can use to personalize the experience.
Among the many features is Audio MIDI Setup, which offers control to the user when it comes to listening to audio. This can include features such as connecting to multiple audio devices or having access to additional features.
Perhaps the best way for a user to understand all that the Audio MIDI has to offer is by exploring it firsthand. Exploring each of the features will allow the user to understand the features in detail and even try using them simultaneously. 

However, if you are looking to use apple earbuds as a mic and wish to understand how you might be better off reading, How to Use Apple Earbuds as Mic on PC: A Step-by-Step Guide.
Are Bluetooth headphones the best way to listen to music?
Listening to music is a personal experience as it allows you to focus on yourself or a specific task. However, depending on your use, you may choose either Bluetooth headphones or wired headphones for daily use.
The latest technology is offered in both wired and Bluetooth headphones, and both have their advantages and disadvantages. If you are looking for accessibility and tend to move around when using your headphones, then having Bluetooth headphones might be a good idea. However, if you absolutely hate the idea of having another device that you have to charge to use, then using a wired headphone might be better for you.
In current trends, it can be seen that Bluetooth headphones are a lot more popular as they can be used with the latest mobile phones. They are much compatible with other devices and can be used in all situations.
When connecting with mac audio, you can use any combination of audio output devices. You can use a wired headphone and a Bluetooth headphone, or multiple Bluetooth headphones to out audio to two devices at the same time.
Conclusion
Through this article, you will be able to understand in a simple way how you can output audio to multiple devices. This feature will help you add a great vibe to your parties or listen to music with someone else. Different users use the feature in their own personalized way, which is why the feature can be used according to your imagination. Get creative and output your Mac Audio to two audio devices and use the OS platform the way it was intended to be used.

With this article, you will know How to Output Mac Audio to Two Audio Devices and can teach others as well.