If you are a frequent user of a Roku Device or use streaming services directly through your smart tv, you can connect headphones to Roku directly. Most Roku device users watch their favorite shows while listening to the audio through TV speakers. Watching your favorite shows on Roku Device means that you have to manage your streaming timings according to those around you. Use Bluetooth headphones with Roku tv so that to watch your favorite shows without disturbing anyone. Be free to watch whatever you want, whenever you want. No one can ever complain about the volume you listen at when you connect your headphones to your Roku device.
The information in this article will allow you to pair headphones with Roku TV with the method that seems the best. You can read on How to connect headphones to Samsung Smart TV for specific instructions.
What is a Roku Device?
A Roku Device or commonly referred to as the Roku player, is a box-shaped device that allows you to hook your TV up to the internet. Newer TV releases have the Roku device built in as they are smart TVs, but those that are looking to stream channels and subscription platforms on their TV can use a Roku device.
Mostly Roku devices offer many free channels to their users, along with the option to download streaming platforms such as Netflix, amazon prime, and Hulu. The subscription charges for these platforms are separate, but the device enables you to use the services on your TV rather than a laptop, mobile, or any other device. Once purchased, the Roku device, along with countless free channels, can be used by the user absolutely free of cost.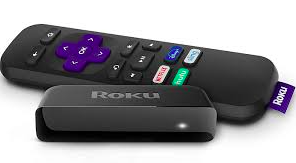 You can pair headphones with Roku TV to have the freedom to move about and listen to your favorite shows in better sound quality.
How to connect Bluetooth headphones to any Roku Devices?
Most people don't know that a Roku device is capable of connecting wireless headphones directly. Different versions of Roku devices offer various features for their users, the more recent ones have built-in Bluetooth capability. Whether you have a separate Roku device hooked up to your TV or a smart TV with a built-in Roku device, you can connect headphones to Roku by following the steps below.
There are multiple ways through which you can connect your headphones to a Roku device.
1. Using your TV
Many television sets have a built-in Bluetooth feature that can be used to connect output devices. This includes connecting headphones directly to the TV.
Find the settings icon in the menu of your TV
Tap and hold the Bluetooth button on your headphones
Make sure that the headphones are in pairing mode (the flashing light of alternate colors on your headphones will show that it is in pairing mode)
Look for the headphone device name in the TV's available device list
Choose your headphones to connect
Learn more about how to connect your wireless headphones to any tv by clicking here.
2. Using the Roku TV Remote
This method does not use Bluetooth functionality but is still a good way for you to connect your headphones to the Roku device. The Roku remote has an audio jack built into its hardware. This allows the user to plug in the headphones in the remote. It's the perfect combination of wired and wireless at the same time. You are not restricted to a spot, but you are also not using your Bluetooth headphones.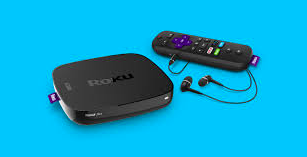 3. Using a Bluetooth transmitter
One of the ways to use wireless headphones Roku tv is with the help of a Bluetooth transmitter. With this addition, your TV or Roku device will have the capabilities of a normal Bluetooth-enabled TV. You can use the transmitter to connect Bluetooth headphones or Bluetooth speakers depending on the evening you have planned.
People often prefer using a Bluetooth transmitter to connect headphones as it can connect multiple headphones or devices at the same time. This method will allow a stable connection between the Roku device and your headphones, making it the perfect addition to your device. You can easily follow the onscreen instructions to connect your headphones to a Roku device through a Bluetooth transmitter.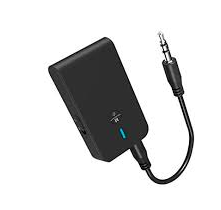 4. Using the Roku App
The Roku app allows you to use the same Wi-Fi network to connect your wireless headphones directly to your device. This is great for those users that prefer to watch late-night shows without having to disturb anyone.
Download the Roku Application from your application store on your mobile phone or tablet (Available in the play store and app store)
Pair your wireless headphones Roku tv with your smartphone
Open the Roku app
Locate and tap on 'Devices' which is located at the bottom right corner of your screen
Click on your Roku device and select remote
Locate the headphones symbol (third icon from the left), and tap it to activate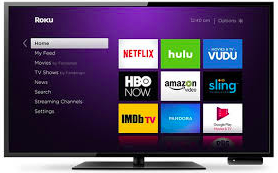 Troubleshooting Roku Bluetooth Connection
Private listening is Not working
When using the Roku app, it may be possible that the private listening feature may not work. The reasons for this can be a few. The most common cause of audio distortion or misaligned audio is a weak Wi-Fi connection. As the headphones are connected to your Roku device through a wireless connection over Wi-Fi, it is important that your connection is strong and stable to get the most out of the experience.
Headphones not pairing with Bluetooth transmitter
If your headphones are on but are not visible in available devices on the Bluetooth transmitter that there are a few steps you can take.
Check that your headphones are sufficiently charged. A low charge can make it difficult for the headphones to pair successfully.
Reset your headphones and try pairing them again with the Roku Device.
Conclusion
The Roku device has been a game changer for many users that were using cable tv in the past. The cable or satellite dish restricted the number of channels a user could enjoy. At the same time, cable TVs did not provide an option to stream content which resulted in people using laptops and mobile phones a lot more. The use of television in homes was reduced to a minimum, but that changed with the Roku device. People can now reduce their mobile screen time and rather enjoy their favorite shows on a bigger screen.
With the article you now know how to connect Bluetooth headphones to any Roku device, you can be sure to watch your shows without disturbing anyone else. Only you will be listening to the sound while the people around you can carry on with their activities. You will never be disturbing your better half again because of sound or loud noises from your TV. You can watch TV at night without anyone finding out or getting disturbed. Use Bluetooth headphones with Roku TV to watch what you love on your own schedule.