Introduction
There are two kinds of people in this world, people who love to blast their favorite songs from their PC speakers and others who are fond of vibing in their own world with headphones on. If you are the kind of person who likes to listen to a song, watch movies, and do other things with headphones on, firstly, get rid of wired headphones and stop worrying about how to stop headphone cables from curling? When you have Bluetooth headphones, the next thing you need to learn is how to connect them to your laptop so that you can enjoy the time for yourself.  
There are two possibilities in the process of Bluetooth headphones connection to laptop. You will either be having windows or MacBook. No matter which device you use, if you are wondering How To Connect Bluetooth Headphones To Laptop? We are here to provide you with an easy and complete guide that will surely help you.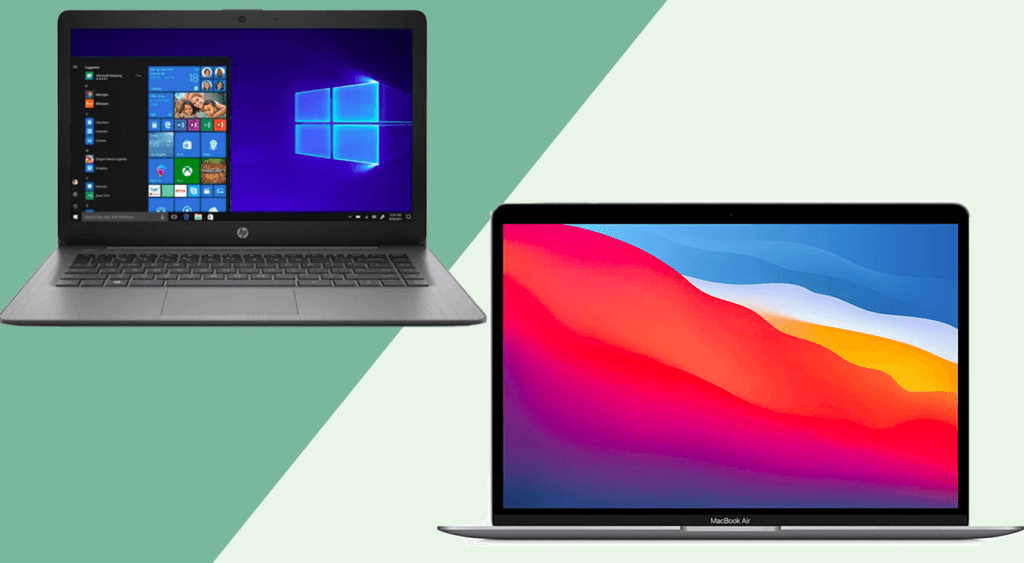 Bluetooth headphones connection with a windows laptop
Connecting bluetooth headphones to laptop can be an easy task if you have a windows laptop. Before you start working on this, or even before you go out to buy wireless headphones, the first thing to do is check that does your laptop natively supports Bluetooth or not. It will bring a lot of rage if you sit down all set to enjoy the time and get to know that your laptop doesn't support it.
On Windows 10, move your mouse to the area of the screen in the lower-right corner that is to the right of the taskbar's date and time. When you click on it, the "action center" with a few options along the bottom should pop up. Toggling Bluetooth on or off should be one of the options. If you see that option there, your laptop does support Bluetooth. If by any chance it doesn't support Bluetooth, you don't have to worry about how to add bluetooth headphones to pc now, as there are USB Bluetooth transmitters that can help you.
Once you have access to Bluetooth connection, here comes the fun part of connecting your headphones to it. By following these simple steps given below, you can easily establish a connection.
You may access the Windows Bluetooth menu by searching for "Bluetooth" in the Start menu or by right-clicking the Bluetooth toggle in the taskbar's action center and selecting "Go to Settings." Make sure you toggle Bluetooth on if it's off.
Ensure that pairing mode is enabled on your headphones. For this, they might have a special button, or it might be a more cryptic command. Consult the user manual of the gadget if you are unsure.
Go to "Add Bluetooth or other device" and click. Select "Bluetooth" on the following screen.
Your headphones will appear on the list of nearby Bluetooth devices that your PC detects if everything goes okay. After selecting the device, click "Connect."
When it comes to windows 8.1, things are slightly different but don't worry, that too is simple. To connect the headphones to the PC, enable them in the first place, type "Bluetooth" in the Start menu box, go to the Bluetooth settings menu, and choose the headphones.
NOTE: If your laptop request a pin for connection, enter "0000"
Still not working or having connection issues?
If you are having problems with the connection even after you did all the things right, there are a few things that you can do.
Restart Bluetooth after turning it off. A fast Bluetooth setting reset frequently resolves any connectivity problems. Your device will now be manually forced to look for Bluetooth devices. Go to Windows 10 Action Center, choose the Bluetooth tile to disable Bluetooth, wait a few seconds, and then choose the Bluetooth tile once more to enable Bluetooth.
Adjust the Bluetooth device's distance from the Windows 10 machine. Your Windows 10 laptop, tablet, or smartphone may not be within the Bluetooth range of your Bluetooth device. When making the initial connection, place them side by side.
Verify that Bluetooth is supported by the device. Although Bluetooth is frequently found in smart devices, not all of them do. If the product's box or user guide doesn't mention Bluetooth, it will probably need to connect to a Windows 10 device through another way, like Wi-Fi or a wire.
Bluetooth headphones connection with MacBook
Connecting bluetooth headphones to laptop is way easier than connecting them to MacBook. The process is extensive and needs all your attention, but once it is done, your life will be sorted. The steps below briefly explain how to establish a Bluetooth headphones connection to a laptop (Macbook).
Click on the company logo in the left corner of the screen with your mouse. A menu will appear in which there will be the 2nd option, "System Preferences." Select that.
There will be a list of options for settings. From among all of these settings, select Bluetooth (5th in the third row)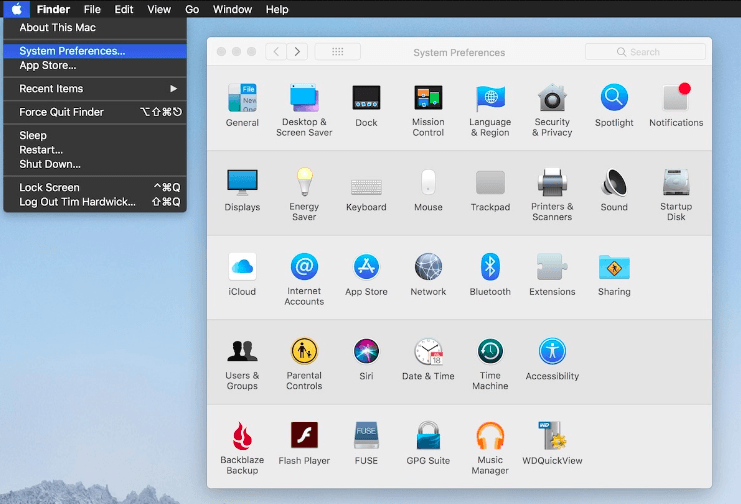 You may turn on Bluetooth by pressing the button in the Bluetooth window. Your Macbook will now immediately begin looking for nearby Bluetooth devices.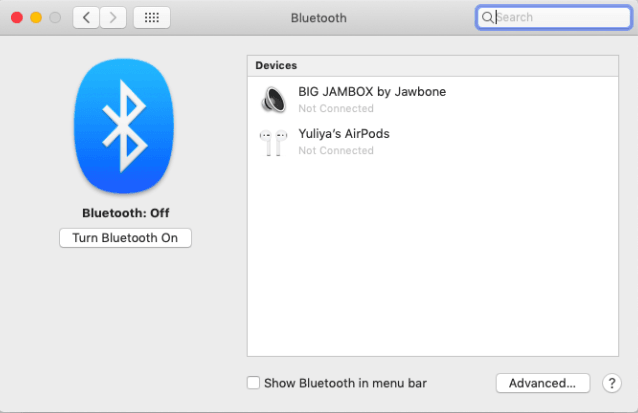 To establish a connection, you need to make sure that your wireless headphones are in pairing mode. This can usually be done by pressing the "on" button for a while. If not, take the help of the user manual that came along with the device.
Now, the name of your earbuds or headphones will show up on the screen. The MacBook will immediately connect once you click the name.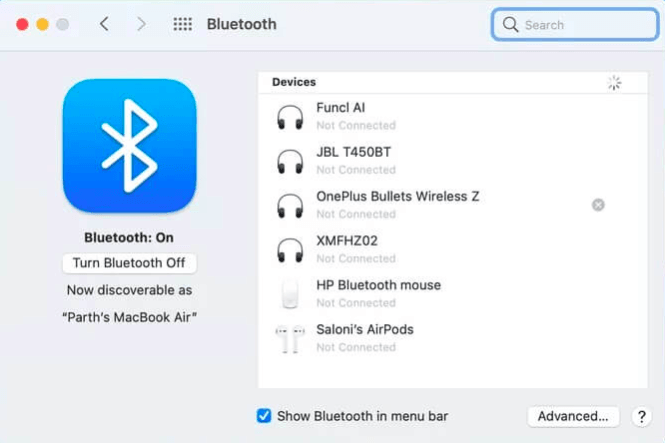 An issue with connection?
Although there are very rare chances that you face issues in connection or after connecting, if you do, don't worry. We've got a solution for you. You would have to remove all your Bluetooth devices and reset the module. Here's how you will be doing it.
Using your keyboard's option + shift keys, click the Bluetooth icon once more.
Select "Remove all devices" and then press OK.
Click "Reset the Bluetooth module" after selecting Bluetooth in the menu bar with option + shift.
Re-connect your Bluetooth headphones.
Here are some bonus steps that you can perform if the one given above does not work:
Verify macOS's updated status by selecting "About This Mac > Software Update."
Ensure that your wireless headphones are charged,
Activate Bluetooth on your device by first turning it off and then back on.
Turn off your Bluetooth device and turn it back on. You should see a Bluetooth logo that you can toggle on or off.
To see whether there is an improvement, you may also disconnect and re-pair a Bluetooth device. Choose Bluetooth from the menu bar > Bluetooth settings > hover over a device > click the "x" icon > select "Remove".
Reboot your MacBook.
Conclusion
VOILA!! You have now learned quite comprehensively How To Connect Bluetooth Headphones To Laptop? Also, you now know how to fix issues after you get connected. You won't be thinking twice now before getting yourself wireless headphones, as you already know how to add bluetooth headphones to pc? With all the information above, you can solve all your issues. Even after that, if it's not working, check to see if the headphones are charging and if not, you should learn how to fix wireless earbuds not charging.