We all adore music, and with the rise of wireless options, we all end up preferring wireless headphones, earbuds, or speakers. Skullcandy wireless speakers, earbuds, and headphones are some of the best options out there. Despite being light and easy to carry, they do not fail to give you a powerful punch.
However, the first time you use them, connecting Skullcandy Bluetooth headphones might be a little tricky. But rest assured, that is what we are here for. Keep reading this article to understand how to pair Skullcandy headphones, earbuds, and speakers to Bluetooth.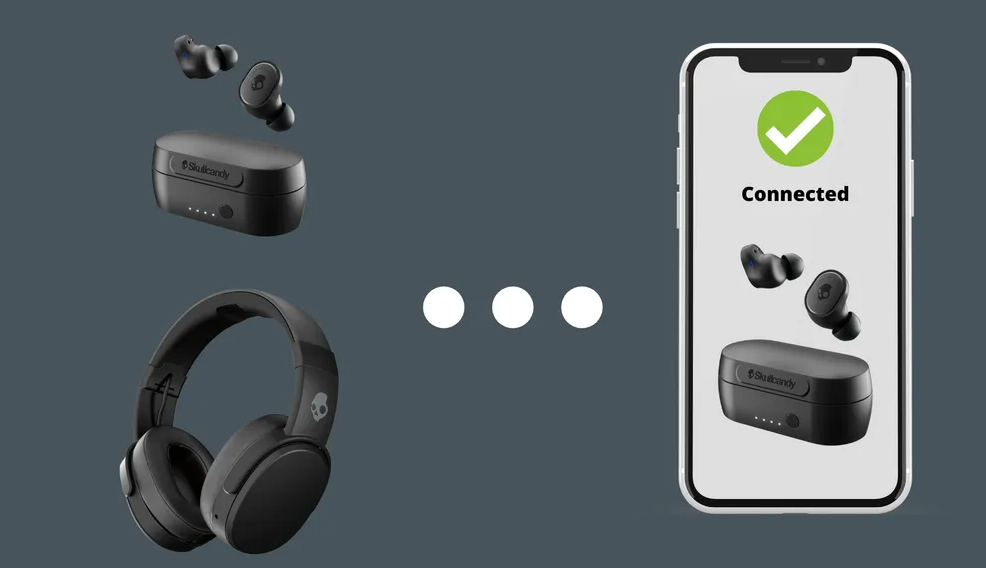 Before we begin, we'd want to make clear that the method described will work with the majority of wireless Skullcandy speakers, earbuds, and headphones. So grab whatever you want to pair, and let's get started.
Connecting Skullcandy Bluetooth Headphones
To connect your Skullcandy Bluetooth headphones or speakers, follow these instructions:
To begin, first, you must activate the pairing mode on your Skullcandy speaker, earbuds, or headphones.
1. Set your Skullcandy speakers or headphones to pairing mode.
Normally, the Power On/Off and Bluetooth connecting buttons on most Skullcandy headphones and earbuds are the same. When it comes to speakers, they may or may not feature separate Power and Bluetooth Pairing buttons, depending on the model.
Hold the pairing button for around 4 to 5 seconds. This may vary slightly, depending on the device; however, it is more or less the same. Once you see that the LED light starts flashing, it means that the earbuds, headphones, or speaker is in pairing mode.
2. Locate your Skullcandy speakers, earbuds, or headphones on your computer or phone.
For Android: Open Settings and activate Bluetooth. Click "Pair new device" in Bluetooth. Wait for the Skullcandy device you want to pair with your phone to appear in the list of devices. When you see it appear in the list, click on it.
For iPhone: Go to Settings, where you will find Bluetooth. Turn the Bluetooth on. Under Other Devices, look for your Skullcandy earbuds, speakers, or headphones and tap on their name to connect.
For macOS: Go to the Apple menu on your Mac. Select Bluetooth under System Preferences. Click Connect after choosing your Skullcandy device from the list. Click Accept if prompted.
For Windows 10: Go to Bluetooth in your Windows 10. This can be done in two ways, either by clicking on the Bluetooth icon in the toolbar and choosing "Show Bluetooth devices" or by going to "Bluetooth & other devices" in the System Settings. Once you open it, click Bluetooth. You will see a list of devices where you have to look for your Skullcandy device. Once you find it, click on it to connect.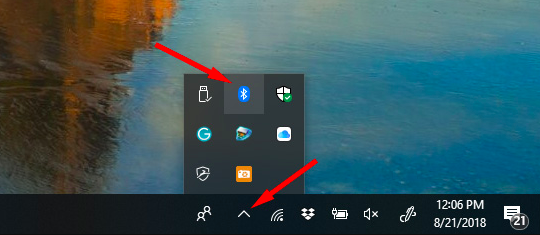 3. Ensure that the Devices are Paired.
When your earbuds, headphones, or speakers are in pairing mode, the LED flashes. However, once it is paired to your phone or laptop, it will stop flashing. You should also hear an audio confirmation, which will either be a tone or a voice confirmation.
Conclusion
So there you have it. We hope you did not have any trouble connecting your Skullcandy Bluetooth headphones, earbuds, or speakers. It's time to make the most of your wireless Skullcandy device, enjoying your music on the go!
If you do not have a Skullcandy device, and are looking for the way to connect some other device instead, read our articles on:
How To Pair Jaybird Earbuds to any devices?
How To Pair Mpow Headphones to any devices?
How to Connect Your Poly Wireless Headphones to Any Devices?