Headphones have become a core part of our life which is why most people are using them for more than 10 hours each day. Whether we are gaming, watching our favorite videos, or listening to music, wearing headphones has become a habit. However, there are a few combinations in the world that just do not go together. No matter how much you try, the combination of headphones and glasses will always be uncomfortable. It's almost like there was no one on the designer's team who wore glasses.
Wearing headphones should be comfortable, which is why this article will provide you with the 7 best ways in which wearing headphones with glasses becomes comfortable. However, if you prefer using earbuds, you can also read Ways to Avoid Earbuds from Keep falling out.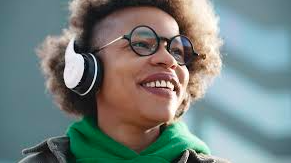 Different kinds of discomfort when wearing headsets with glasses and what causes them
Even before you can learn the best ways to wear headphones with glasses, it is necessary that you learn the kinds of discomfort you face. This will allow you to understand the kind of discomfort you are facing while at the same time following the correct method to relieve yourself of the discomfort. As you read no, you will find a few of the discomforts most commonly faced by headphones users who wear glasses.
Headaches
It is common to face a lot of pressure when wearing headphones and glasses at the same time. The head feels a clamping force which can cause headaches. This can depend on many factors, such as the ergonomics of the headphones and the kind of headphones you are wearing. While at the same time, your choice of glasses will also have an impact on your headaches while wearing headsets with glasses.
Sore Ear
While wearing headphones with glasses, many users complain of a sore ear as well. This is simply because both the headphones and glasses use the ears as support. It can be extremely impactful on the ear and can cause soring and even infection. Prolonged use has many negative impacts on the ear as the headphones are not made for different types of ears. If you wear headphones while driving, you should read, Can Drivers wear Headphones?
7 ways how to wear headphones and glasses comfortably.
With the right tips, it will become easier for you to wear headphones with glasses and continue listening to all that you love.
Adjust your glasses
Perhaps the easiest way in which you can feel comfortable while wearing headphones and glasses at the same time is by changing the way you wear your glasses. If you don't care about how you look, you can adjust the temple of your glasses to be above your headphones.
You will find that your glasses are now above your headphones. Your ears > Headphones ear pads > glasses stem.
This won't affect your eyesight but may have an impact on your vision if not adjusted properly.
Adjust your headset
You can adjust the headphones to be worn in a manner that is not conventional but still fulfills its purpose. Adjust your headphones in a manner that only one of your ears is covered. Or the headphones tilt to either left or right. Minor changes can have impact on the level of comfort.
The thick ear padding is your friend
Ear padding may seem a small insignificant part of any headphones, but it can be important if you are looking to wear glasses with your headphones. Thicker ear padding means less pressure on your ear by the headphones. It provides for softer contact with the ear and increases the level of comfort significantly. You should be looking for ear paddings made either with foam or velour. The different materials will have varying impacts on the sound quality.
The right cushioning can have a major difference in the level of pain you feel while using headphones for prolonged time spans. It might taking finding the one you like, but you will know once you find the right one.
Thinner Frames!
Get stylish and forget about the thick plastic frames that once dominated the specs industry. The smaller the stem of your glasses frames, the less pressure will be applied to your head. Thin frames will hurt less and hence are more comfortable.
Choose your headphones wisely
It is important when trying to find comfort in wearing headphones that you select the ones that work best with glasses. You cannot simply choose the headphones that look good. Finding the ones that provide comfort is important. You need to look at the earcups of the headphones and the clamping force. The looser they are, the better it is for you in terms of comfort. This may mean that you should not be looking to buy headphones that provide passive noise cancellation.
Look for middle ground between comfort and quality. More importantly, look for headphones that have built-in microphones. Not having an additional mic sticking out of the headphones increases the comfort level and makes a huge difference.
It does not always have to fit
Yes, it is amazing when you tighten the headset to be completely fitted on your head. But if you are a user that is using the headphones for prolonged times, then it might be better to try a loose head strap. Most headphones are adjustable, and you can loosen them to reduce pressure on your head and on your glasses.
Use a tissue or a soft cloth
This is advised if you are alone gaming for hours and just don't feel like stopping. You can fight the pain by using tissue or small pieces of cloth to ease the pressure on your ears. Fold the tissue into small thick pieces and adjust them between your head and glasses. This will stop your glasses from hurting your head.
Conclusion
Having the right headphones be a part of your daily life is not only about sound quality and listening experience. It is also about comfort and how good they are when used for long periods of time. With the 7 tips in this article, you will have a better listening experience and feel reduced pain, but it is necessary that you choose your headphones with a lot of thought so that you can follow the ways how to wear headphones and glasses.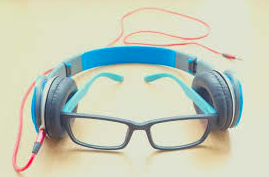 If you regularly wear tight headphones, you should also read. Do headphones cause hair loss?