Are your Airpods microphones not working properly? Read on and try these 6 tips for how to fix your Airpods microphone.
Disconnect and Reconnect your Airpods
Looking for the easiest instructions on how to fix Airpods microphone? Sometimes it can be enough just re-establishing a fresh connection to your iPhone. To do this, pop your earbuds back in their charging case and then take them out again. This should resolve most audio problems.
Clean your Airpods
After several months of use, your Airpods microphone would have attracted some dirt and grime. This can cause problems with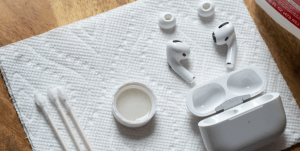 the microphone. Your Airpods microphones can be found at the bottom of your earbuds.
To clean your Airpods microphone spray a cotton swab with a little rubbing alcohol and then dab the microphone holes with it. This will loosen any dirt and grime. Then take a toothpick to get any tiny particles of dirt out of the microphone holes. Make sure you complete this process gently and carefully so as not to damage the mesh covering the microphone.
Now pop your Airpods back in your ears and carryon enjoying your favourite tunes! This is undoubtedly the most efficient method on how to fix Airpods microphone.
Disconnect and Reconnect your Airpods
If only one of the Airpod microphones is working, this could be down to your settings. The best method on how to fix Airpods microphone is to check your active microphone settings to see if both microphones are active.
To do this go to Settings > Bluetooth. Tap the Info icon next to your AirPods.
Then tap Microphone and set it to Automatic. This will allow your AirPods to determine the most suitable microphone to use on the fly.

Update Your Firmware
Outdated firmware can impact the AirPods microphone and cause it to stop working.
To check and update your current firmware go to Settings > General > About > AirPods. This will give you details of your current firmware so you can check if it needs updating. 
Click here to check if you have the current updated firmware version. If you need to update your firmware connect your Airpods to a charging point and put them next to your phone. Your phone needs to be connected to the internet. Leave them for around 30 minutes and they should have updated automatically.

Restart Your iPhone
Restarting your iPhone is always a good way of resolving issues you may be having with your Airpods microphone.
Hold down the Volume Down button and Side buttons together for a couple of seconds. Or hold down the Side button and Home button for a couple of seconds. This depends on the version of iPhone you have. Once the Power button icon appears, drag it to the right to turn your iPhone off.
Once you have powered down your phone, wait 30 seconds before switching it back on.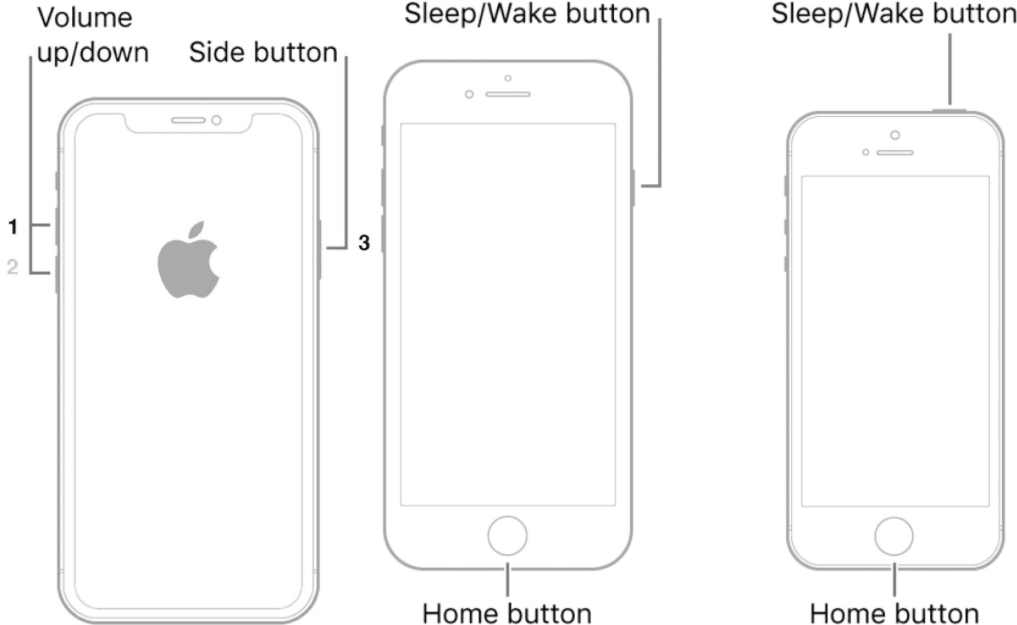 This should have resolved any issues you may be having. If not, then try one of our other solutions!
Update Your iPhone
Issues with the system software on your iPhone can be another problem that stops the AirPods microphone from working correctly. Try updating it by heading over to Settings > General > Software Update. If there is an update ready to install, your iPhone will ask you to download and install the update. This should help resolve any issues you are having with your Airpods microphone not working properly.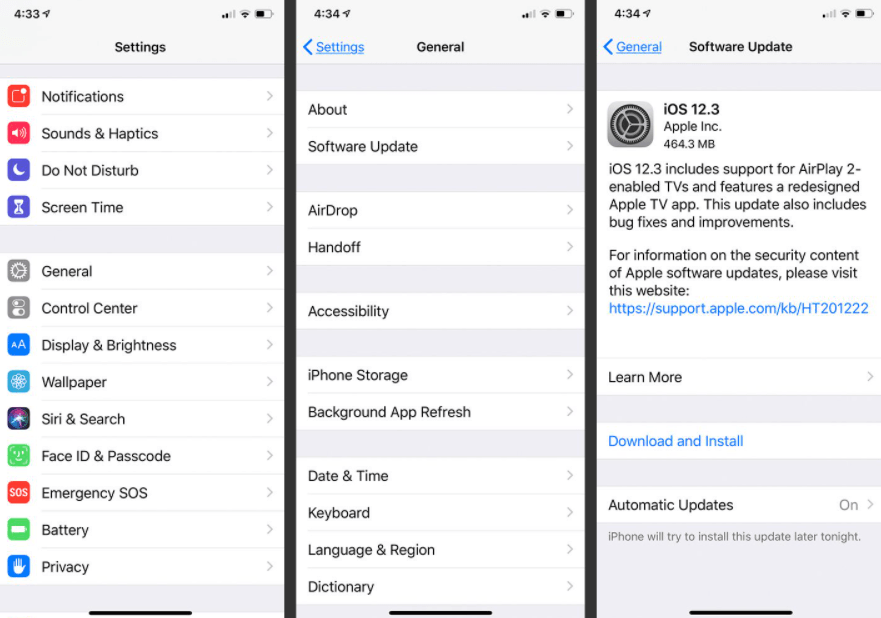 Reset Your AirPods
If none of the tricks above have worked then you may need to reset your Airpods.
To do this, put them back in their charging case. Then press and hold down the Status button on the charging case until the LED light turns amber.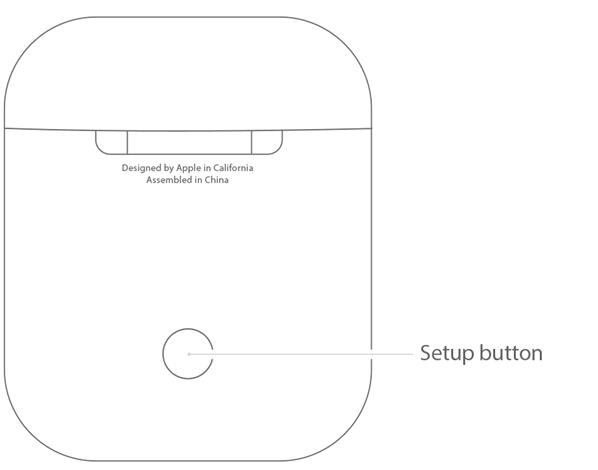 If you have the Airpods Max you will need to press the Noise Control button and the Digital Crown until the LED light comes on.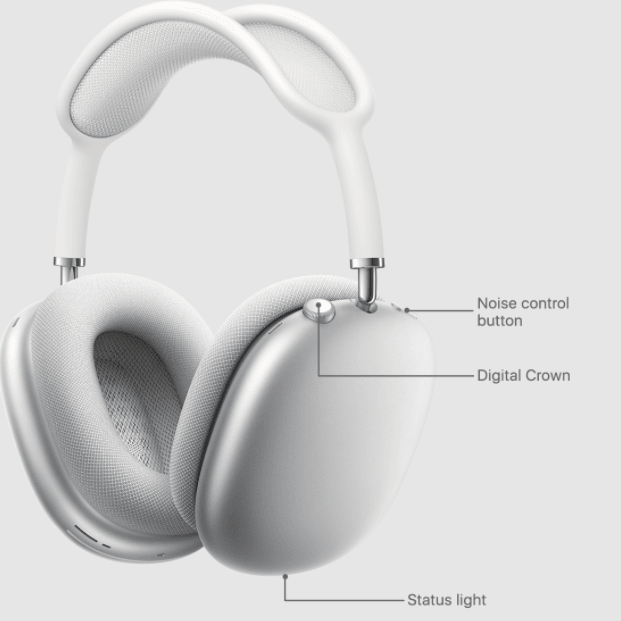 And that's it, your Airpods are reset.
Now you want to open the charging case and take out those bad boys. Place them next to your phone go to Settings > Bluetooth>Connect>Done.
Your Airpods are now ready to use again.
Reset Your iPhone's Network Settings
If your network settings are a bit funky, this may affect your Airpods microphone.
Try resetting you iPhone's network settings by opening the iPhone's Settings app and selecting General > Transfer or Reset iPhone > Reset > Reset Network Settings.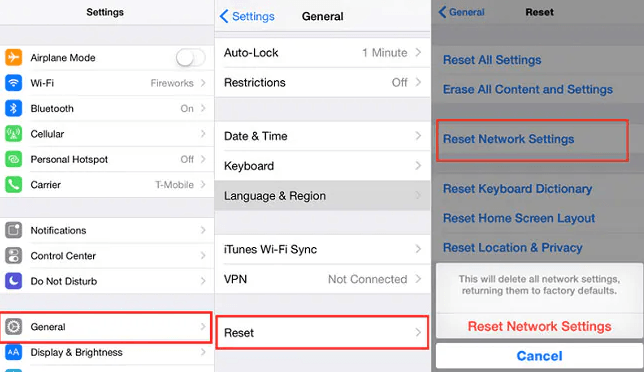 Repair or Replace Your AirPods
This is the final option if none of the fixes above have worked. 
Unfortunately, you may have a pair of defective Airpods. Or, if you are a little clumsy like me and have dropped them, put them in your pocket without the charging case or just been a bit negligent overall, then you may have damaged the microphones.
Head over to your local Apple store to get them checked out. If they are faulty, you may still be covered by a warranty. 
If they are damaged and you need a new pair head over to the Apple Store or Amazon to purchase a new set of Airpods.
The final tip…
Hopefully these tips on how to fix Airpods microphone have been helpful and effective.
The best way to avoid issues with your Airpods microphone is to take excellent care of them. Keep them clean, try not to drop them and keep them in their charging case when you are not using them. That way you won't need to spend time reading articles on how to fix your Airpods microphone and have plenty more time to enjoy your Airpods!
Having issues connecting your headphones to your Xbox One? For more "how to" instructions, take a look at How to Connect Your Bluetooth Headphones to Xbox One.
Are you an online teacher? Airpods are great for a lot of things but may not be the best headset for you to use while teaching online. Head over to The Best Headset for Teaching Online to find your best headset today.