Don't give up on your earbuds just yet
Bluetooth headphones or earbuds have really changed the way we listen to music. Most of us now find the wires to be irritating and have started to rely on Bluetooth or wireless earbuds. However, it's absolutely the worst feeling when you are comfortable with a pair of earbuds, but they stop charging. The charging light stops blinking, and you are left wondering which earbuds to purchase next. But wait a minute! Don't give up on your Bluetooth headphones. We just might be able to tell you a way on how to fix wireless earbuds not charging.
It can be concerning to find an expensive pair of headphones not charging. We believe it is important to exhaust all possibilities of reviving them before you think of buying new ones. Carry on reading because we are sure that we can help you out. It is not the time to be looking at other options just yet.
Spot the problem stopping your earbuds from charging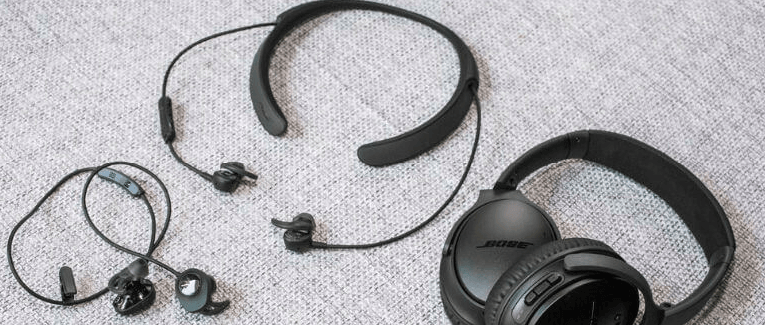 The first step is to pinpoint the problem that is stopping your headphones or earbuds from charging. There can be multiple reasons that may be causing the problem. We will walk you through the possible problems and why they occur. But before you check anything yourself, it is necessary that you check whether your device is under warranty or not.
If your Bluetooth Handsfree/Headphones are still under warranty, the best course of action would be to check replacement procedures and if you are eligible. If it has only been a couple of weeks since you purchased your product, there is a high probability that you will just get a replacement.
Carry on reading to find out why won't my wireless earbuds charge.
Problems with the cable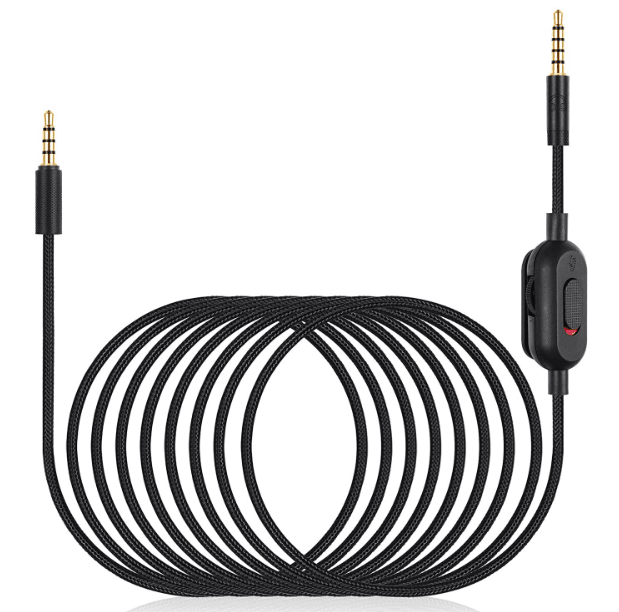 Sometimes users do not realize that the problem is not in their device. In attempts to fix their headphones or earbuds, they forget to check their cable. The first thing that you should do is check your charging cable. The easiest way to do so is by either using your cable to charge a different device or replacing your cable.
Left without charge for a long time
Bluetooth headphones or earbuds have a battery that can stop working if left unattended. If it has been a while since you have not charged your device, the battery can stop working. Batteries can be over-discharged, which causes them to malfunction or short circuit. The lithium-ion batteries, which are commonly used in these products, contain copper, which can dissolve in the batter. This leaves the battery to stop working, not allowing any charge to store, making fixing wireless headphones not charging impossible to fix without another battery.
Faulty charging port
It may be that your battery and cable are fine, but your charging port is malfunctioning. Faulty ports can occur due to rigorous use or pulling on the wire. The wires in the port can stop receiving the charge or can even be dislodged from inside. If this is the case, you will need to see an expert who fixes the headphones for you.
Faulty Battery
The most common issue with Bluetooth earbuds not charging is due to the battery malfunctioning. This is common after a couple of years of continuous use. If you have used a product for 2 years or more, the headphones not charging is not your fault. Different electronics have their own lifespan, and it is difficult to tell the lifespan of your device.
With the above checklist, you can find out how come my earbuds won't charge, while the rest of the article will provide you with possible solutions.
How to Fix Wireless Earbuds Not Charging? – Steps to Follow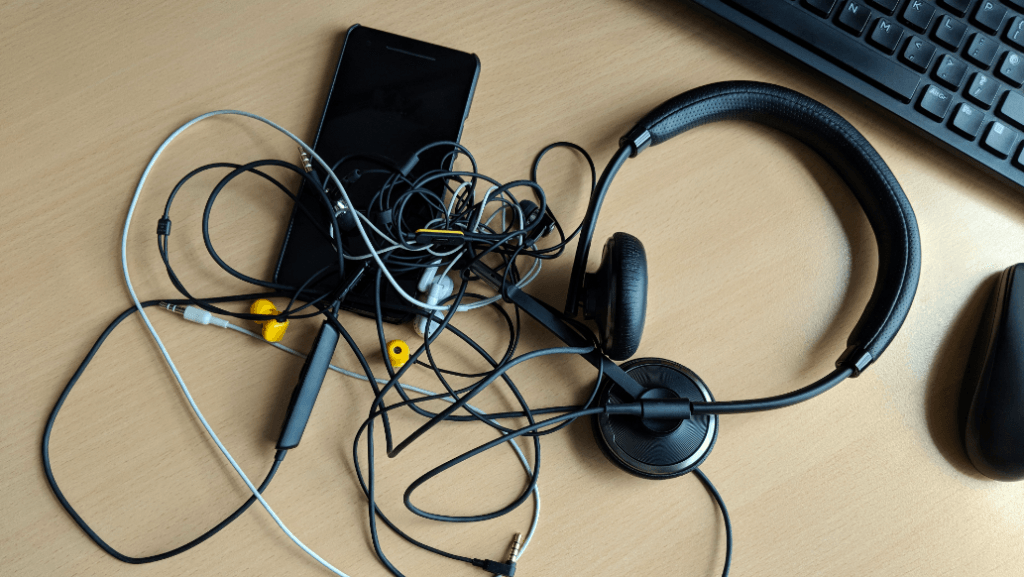 If you can not find an obvious answer to how come my earbuds won't charge, there are a few steps that can fix the issue. At times the hardware is not the problem, and external factors may be the problem. These general tips can help you when fixing wireless headphones not charging.
Check for debris
Debris, such as snacks or dirt, may be lodged in the charging port, causing the problem. Debris can be easy to remove if you have the right knowledge. All you need is a clean cloth, rubbing alcohol and compressed air to clean the port.
Once you have thoroughly cleaned the inside and outside of the charging port with alcohol, you can use compressed air can to clear the debris. Wait for the alcohol to evaporate and the port to try before charging. With a little luck, your headphones or Bluetooth earbuds should start charging.
Leave it to charge
At times the battery just needs a lift me up. Leaving the headphones on charge for a few hours should do the trick. You can check up on it after a while to see whether the headphones have charged or not. They may not be charged completely but just enough for them to work.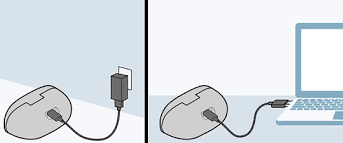 Make sure the stand or case is not faulty
With earbuds, one can be irresponsible. Despite the earbuds being safe, the same can not be said for the case. When looking for ways how to fix wireless earbuds not charging, it is necessary that you inspect the case. Many users report their earbuds to be in perfect condition but have damaged cases. Make sure that your earbuds are properly seated in the case. By being in the proper position, they will be able to receive the charge correctly.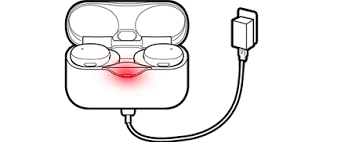 Reset your headphones
This may not be common knowledge, but it is possible to reset Bluetooth headphones. The reset may help in fixing wireless headphones not charging. It certainly can't hurt to try.
The method to reset headphones varies according to brand, but there is a general method that works for most Bluetooth headphones. All you have to do is locate, press and hold the power button on the headphones until you see the indicator light flashing. Once the lights turn off, you can then attempt to charge your headphones again.
Use a direct power source
Many users have the habit of charging their headphones or earbuds with various USB hubs. At times you may connect the headphones to your laptop or computer to charge. Due to a faulty USB hub or the reason that your headphones or earbuds need more power, try connecting them to a power outlet. You can use your headphone charger to plug into the power socket and see if that solves your problem.
If the problem you were facing is solved, you can also read up on "can alarm work with headphones" to see the additional applications headphones can have in your life.
Extend Your Bluetooth Earbuds Life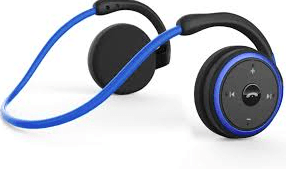 Investing a couple of hundred dollars in quality Bluetooth earbuds or headphones is not something you do every day. You need to know the ways to take care of your earbuds. Following a couple of basic instructions can increase the value you get for your money spent. A few precautions can definitely go a long way for your Earbuds, and you will no longer have to ask the question, "why won't my wireless earbuds charge?"
These are a few tips on how you can make your headphones and earbuds last longer.
Like every other electronic item, it is advised that you do not overcharge your earbuds. It is good practice to disconnect the charging cord once the battery is full. This will help maintain battery health.
Take care of your charging cable
Avoid bending, pulling or using force on your charging cable. Don't use excessive pressure while connecting or removing the device from charging.
Replace overheating batteries
While charging your headphones or earbuds, check the temperature of your battery. If you sense the battery is overheating, consult an expert and have the battery changed.
It is incredibly important that you use a case to store your headphones or earbuds. Storing headphones without a case is one of the main reasons why debris gets stuck in ports and buttons. By keeping your headphones or earbuds in cases, you can maintain hygiene and prolong their lifespan.
If you find yourself not using your headphones for weeks or months at times, it is best if you charge them once every 3-4 months. Allowing the battery to discharge can spoil your battery life. The damages can be extensive as when you try to charge the headphones, it can short circuit.
By taking care of your headphones with these few points, you will never have to use your knowledge of how to fix wireless earbuds not charging acquired from this article.
If you are looking for an extensive guide on how you can make your headphones last longer, the linked article is perfect for you.
Conclusion
With the multiple tips and ways pointed out, you must have answered all your queries on how to fix wireless earbuds not charging. The solutions are fairly simple once you have found what the problem is. The best way to avoid any problems associated with Bluetooth earbuds and headphones is by knowing which ones to purchase. You can research and find the electronic devices that are popular and have many reviews available online. Look for the best features headphones can provide, combined with great battery timing and hundreds of satisfied customer reviews.