Need help setting up dual or multi-listening headphones on your PC? This article explains how!
Learning how to use two or multiple headphones on PC (wired or bluetooth) has never been so easy.
Ever wondered why most computers and laptops only have 1 headphone port?
To have 2 active audio ports on a device takes a more powerful sound card, which most PCs and laptops don't have.
Laptops get smaller every year, there simply isn't the space to put more than one audio port.
And finally, most of the time one audio port is just right. Gone are the days when sharing a screen with someone was necessary. Families sit together with their own individual devices in the 21st century!
As you know, the lack of a second audio port only becomes an issue when you want to share music, a film, series or talk show with someone else in a busy or quiet environment.
You will be happy to hear that with some adjustment of settings and perhaps buying a splitter, using two headphones on your PC is entirely possible.
There are 3 different ways to achieve simultaneous use of 2 sets of headphones with your PC.
You can:
Adjust settings to use Stereo Mix

Use audio mixer software

Use a headphone splitter

Use a Bluetooth adapter
Connecting 2 wired or Bluetooth headphones to your PC
If you have 2 audio ports, then it should be as simple as plugging them both in.
But as previously mentioned most PCs do not have 2 audio ports.
If you have 1 wired set and one Bluetooth set, this is also a relatively simple process.
The challenge comes with 2 sets of Bluetooth headphones. This can be done with an audio mixer or Bluetooth adapter.
Let's first look at how to connect 2 pairs of wired headphones to a PC with only one audio port.
Adjusting Control Panel Settings and Using Stereo Mix
The first method to achieve simultaneous headphone connection is to adjust the settings on you Control Panel and use Stereo Mix.
This method may result in a small delay between the 2 sets of headphones and possible issues with volume control.
But it will allow you to use 2 sets of headphones simultaneously and is a relatively easy set up process.
Follow these steps:
STEP 1 On the Windows Search Box, type Control Panel. Hit Enter.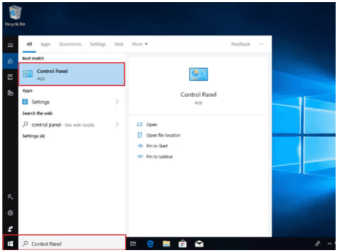 STEP 2 In Control Panel, you want to select Hardware & Sound.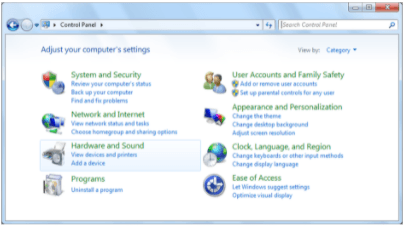 STEP 3 On the next page, select Sound.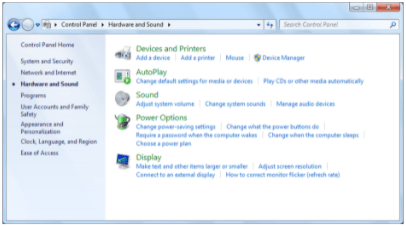 STEP 4 Once the Sound box pops up, click on the Recording tab.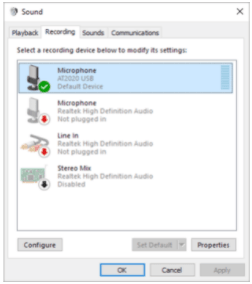 STEP 5 Right-click on Stereo Mix and set it as the default device.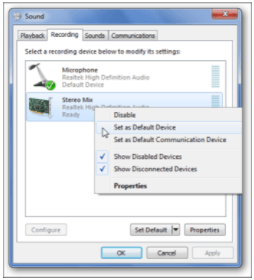 STEP 6 Right-click on Stereo Mix again and go to Properties. The Stereo Mix Properties box will appear. Click on the Listen tab and tick the Listen to this Device box.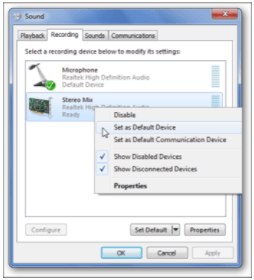 If you can't find Stereo Mix, right-click anywhere inside the Recording tab.  Check the boxes beside "Show disabled devices" and "Show disconnected devices."
If you still can't see it, it's likely your PC doesn't support dual-headphone use.
STEP 7 Select your headphones from the drop- down list of available playback devices below the Listen to this Device check box.
STEP 8 Click Apply and then OK.
Use an audio mixer to manage audio output
Using an audio mixer to connect 2 headphones to your PC allows you to manage sound input and output. The audio mixer allows you to choose more than one device and detects these automatically.
There are some great audio mixer software options out there and most offer a free trial so you can try before you buy. There are also some free options you can choose from but full use of features may not be available.
This method will require you to spend some money and time on installation, but once done this is an easy-to-use option providing excellent sound quality. You also won't experience any issues with sound delay between the 2 headsets.
Buy a headphone splitter
A headphone splitter is a device that turns one headphone jack into two.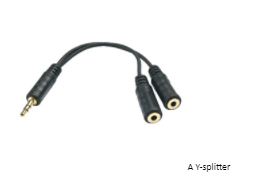 Some splitters can be used with several pairs of headphones.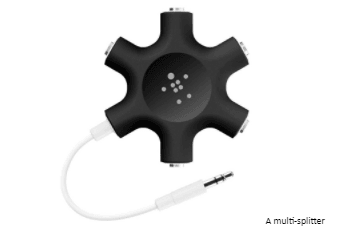 Simply plug the splitter into your PC and plug the headphones into the splitter.
This is a simple, cheap and easy-to-use option with no audio delay, messing around with settings or 2 as a limit of users.
Now we have talked about wired headphones, how can we connect Bluetooth headphones to our PC?
How to use 1 set of Bluetooth headphones and one Wired Set With Your PC
To do this you will need to go to Control Panel and set the Stereo Mix as the Default Playback Device. Please see the section above titled Adjusting Control Panel Settings and Using Stereo Mix.
This method will present the same issues with a delay in audio and volume issues. Also this will not work for 2 sets of Bluetooth headphones.
Use audio-mixer software
Through the use of audio mixer software, you can connect and listen to 2 sets of Bluetooth headphones on your PC. You will not experience any sound issues and you can manage the EQ settings for all connected devices.
This will most likely be a paid option, but the cost is not astronomical and is a one-off cost.
Buy a Bluetooth adapter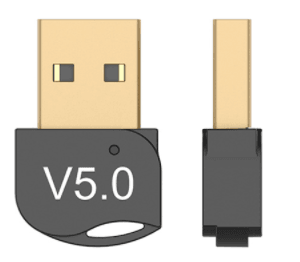 All you need to do is plug in the device and follow the installation instructions that follow.
This is the only choice to use Bluetooth headphones with Windows and an excellent choice for multiple users. Most adapters will have a range of up to 30ft/10m.
There are 3 primary ways of achieving dual or multi-listening on your PC whether you are using wired or Bluetooth headphones.
The simple steps above will help you enjoy audio with family and friends in busy environments or quiet locations like the library.
If you aren't particularly tech confident, then a splitter or Bluetooth adapter may be the best options for you.
Are you a transcriber looking for the best headphones for work? We have compiled a list of the TOP 10 headsets for transcription here best headphones for transcription.
Are you looking for the best double DIN head unit of 2022? Look no further! We have done the hard work for you  The Best Double DIN Head Unit of 2022.