If you're a fan of Apple products, you are probably well aware of the struggle that comes along with them. If you are still wondering what we mean, we are talking about the difficulty Apple users face when using these on non-iOS devices. A common example of this is computers with Windows, which has a different operating system.
Oftentimes, you wonder, "Do apple earbuds mic work on pc?" But does this mean that if you want to use your apple earbuds with a PC, you should just give up before you even start? Of course not, because we said that it was a struggle, not something impossible.
You must now be wondering how to use apple earbuds as a mic on a PC. Well, keep reading and find out!
Do Apple Earbuds Mic Work On PC?
Apple products are specifically made to be used with iPhone or iOS devices, so it's absolutely normal if you're experiencing trouble doing so. You may have tried plugging it in and noticed that it didn't work. What now?
In order to use Apple earbuds on a PC, you may need to make several changes to the settings. Remember, this still doesn't guarantee that it will work since it depends on your PC, its hardware, and how well its sound system works. But there is no harm in trying, right? So before you give up, read the article below and try our tips and tricks.
What Do You Need To Use Your Apple Earbuds On Pc?
Before you can use Apple earbuds on a PC, make sure you have the following things which may help you achieve this.
Apple earbuds with a 3.5 mm Jack
This is perhaps the easiest way to use your Apple earbuds as a mic. If your earbuds have a 3.5 mm headphone jack, you may not have to get anything else.
Lightning to USB-A Converter
If your Apple earbuds don't have a 3.5 mm connector, there is no need to get worried. A lightning port to USB-A cable connection could solve your problem. This could be the best choice for you, given the fact that Apple has now shifted toward jack-less and wireless earbuds.
Audio Divider
For those of you whose computers have different ports for the microphone and audio jack, this device can help you out. A single audio transmission is separated into two distinct signals by the audio splitter, one for incoming and the other for outgoing audio.
How To Use Apple Earbuds As Mic On PC
If you want to use your Apple earbuds as a mic on your PC, all you have to do is follow these six easy steps. But first, be sure to thoroughly clean your device to prevent any problems caused by dirt.
1. Identify the recording slot of your Computer.
Finding your PC or laptop's recording slot is the first thing you need to do. Nowadays, the majority of laptops and desktops feature just one audio jack, making it easy to connect your headphones.
Some computers still have two separate slots, one for recording/mic input and the other for headphone audio. If your PC has two slots, find the recording slot, which is either pink or labeled with a microphone symbol.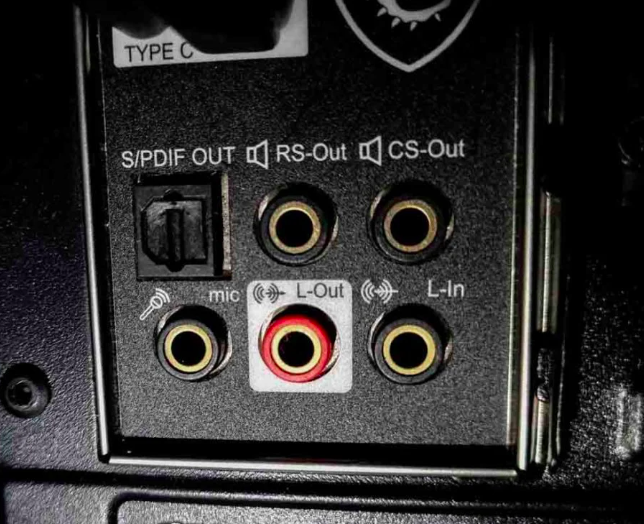 2. Simply connect your Apple earphones to the recording slot on your PC now that you know where it is located.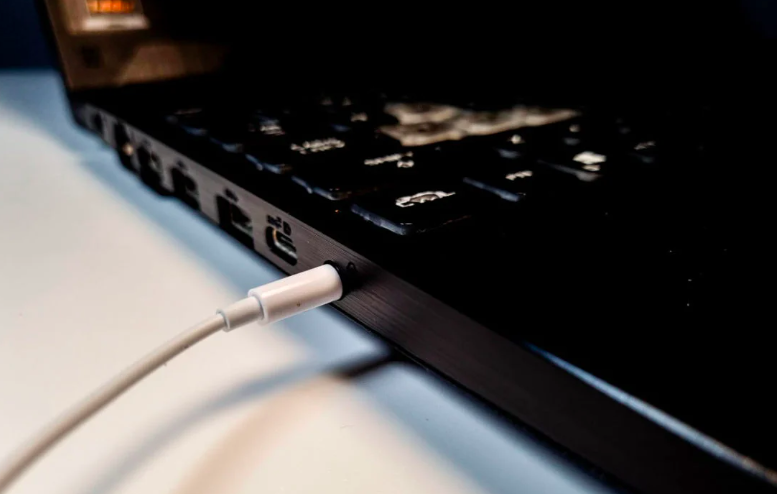 3. Click the Windows key or left-click the Windows symbol in the lower-left corner of the screen.
4. In the search box, type Control Panel.
5. To open the Control Panel, select Open.
6. Once you have opened Control Panel, find the Hardware and Sound option

7. Click on Sound or Manage Audio Devices, depending on your device.

8. Select the Recording tab in the Sound window.
9. Set your Apple headphones as the default by left-clicking them (they are typically referred to as "High-Definition Audio") and selecting the Set Default button.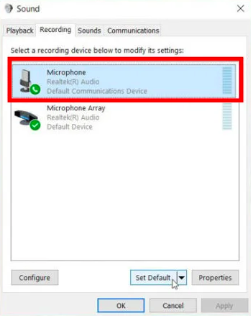 10. Select your Apple headphones under the Recording tab of the Sound window.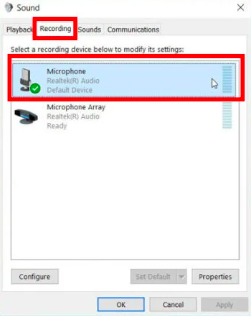 11. Once it has been highlighted, select Properties.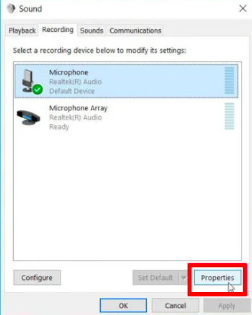 12. Select the Levels Tab in the Microphone Properties box.
13. To suit your tastes, adjust the sliders for Microphone Levels and Microphone Boost.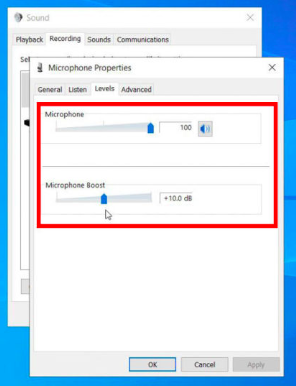 14. To save the changes, click OK after selecting Apply.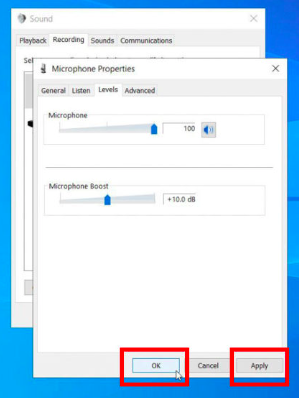 Using Your Apple AirPods As A Mic On Your PC
It's crucial to keep in mind that the procedures for using AirPods as a mic for your PC are different from those we've previously covered. Here's what you should do if you attempt connecting them to your PC but the microphone isn't working for your calls or programs.
Locate and click on Hardware and Sound in the Control Panel.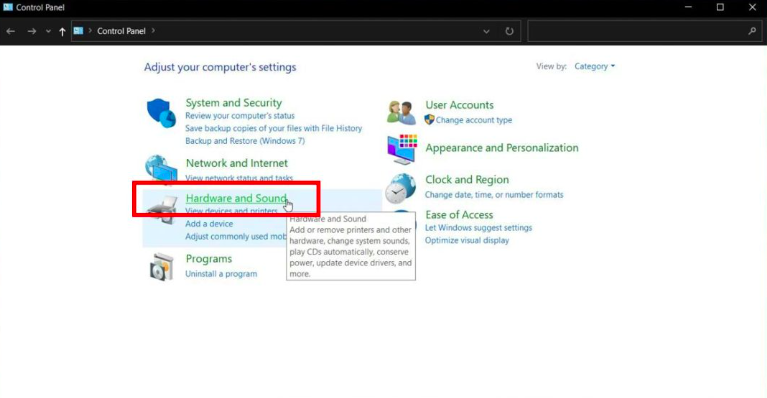 2. To manage audio devices, select Sound.
3. Select the Recording tab in the Sound window.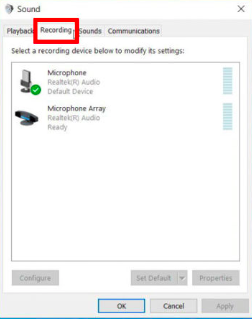 4. Click the Properties icon after left-clicking your Apple headphones (sometimes referred to as "High-Definition Audio").
5. Go to the Driver tab in the Microphone Properties box.
6. If there are any updates available, click Update Driver to finish.
Make sure that "Automatic Ear Detection" is disabled if you're using AirPods with an iPhone. By doing this, you may prevent any phone calls you may be on from being interrupted even if your AirPods unintentionally fall out of your ears.
There are also some other common issues you could be facing with your Apple AirPods. Don't worry; we have you covered for those as well. If you do not want to disturb those around you with the sound leakage of your AirPods, read the following article:
Why do Your AirPods Leak Sound 2022?
If you cannot hear anything on your AirPods, despite them being connected, read the following article:
Airpods Connected But NO Sound?
And last, if your AirPods mic is not working at all, read our tips and tricks in the article below:
AirPods Mic Not Working? Try These 6 Tips.
Conclusion
You might have found it challenging to connect Apple earbuds to non-Apple devices and then use them as a mic. As we mentioned above, you might need to change a few settings on your PC depending on your device, but that does not make it impossible. So the next time someone asked, "Can apple earbuds be used as a microphone?" You know exactly what to say!
In this article, we have gone over how you can use your Apple headphones as a mic on a PC. We've made the procedure simpler so that you have no trouble and know how to use Apple earbuds on a PC.