What is it?
In short, this is a headphone/software bundle from German hardware manufacturer ESI in conjunction with software developer dSONIQ.
In more detail, it's a lightweight, wired over-ear headphone/software system at a very affordable price. Included is as mentioned a special edition of dSONIQ's modelling software, Realphones.
This software, which comes both as a stand-alone application and as a plug-in, offers binaural listening with different speaker and mix room emulations. And when used in conjunction with the eXtra 10, the software opens up a whole new arsenal of monitoring alternatives.
The eXtra 10 are made for musicians, or any audio engineer, who need a pair of headphones for monitoring, editing, recording and mixing. However, I would not recommend them for recording up close vocals as the semi-open design likely will leak some audio from the headphones into the microphone.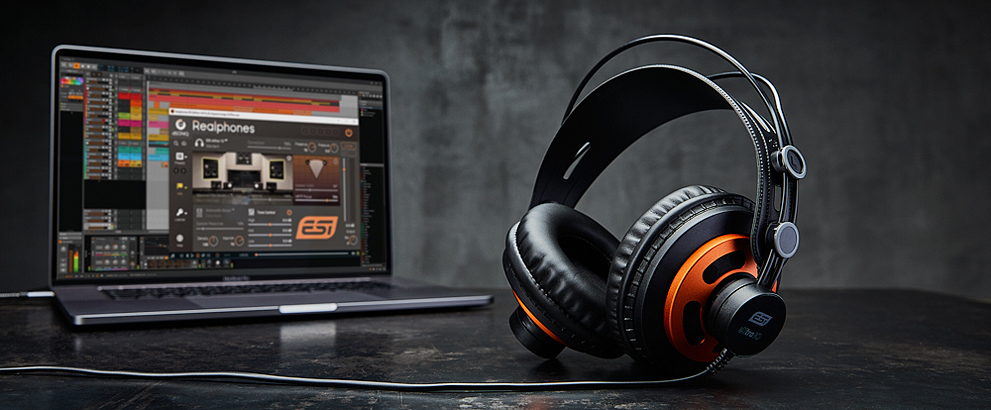 Design
The design overall is very similar to the classic studio staple headphones AKG K240 – both aesthetically as well as technically as they are also semi-open back headphones. Basically the construction features a black coated steel thread frame, with an adjustable headband and black round plastic ear cups with cushion pads that can be removed. The orange aluminum sides of the ear cups is a noticeable difference though, and they contrast nicely against the otherwise all black design and gives the headphones a playful yet classic look. The headband is very flexible and smoothly adjustable with a balanced pull mechanism to fit different head shapes and sizes.
My impression is that they provide very good comfort that is suitable for hours of music work and listening, with a physical pressure on the ears and head that is moderate to light. The low weight of the set also contributes to making them comfortable to wear over long periods of time. And the construction as a whole is flexible yet not flimsy, so they do also give a sturdy impression.
Although expected in this price range, the only thing I don't like about the design is that the 3 meter long cord is fixed, and therefore non-replaceable should it break or if you wish for a shorter cord. The gold-plated 6.3-mm stereo jack plug at the end can be screwed off though, leaving a 3.5-mm mini-jack that can be used to connect smartphones and other devices with this type of connection.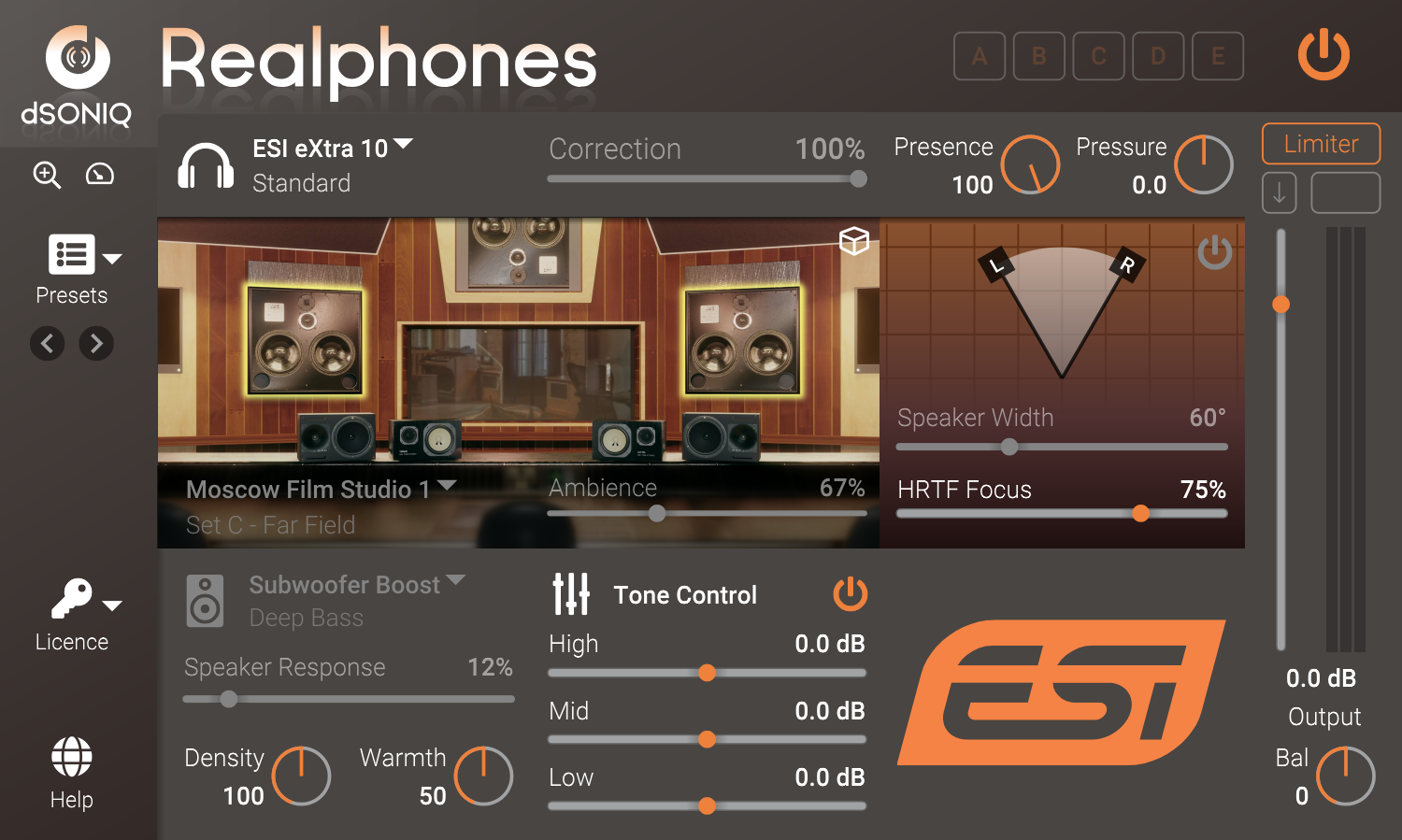 Sound
The ESI eXtra 10 have a frequency range from 15 Hz up to 29 kHz, so the span is definitely wide and impressive for a budget pair of headphones. This kind of frequency range is typically reserved for the more expensive headphone segments. So theoretically this should make them ideal for mixing, mastering and editing any type of audio.
In practice, using the headphones on their own without the included software, I found the sound to be ok. The whole frequency spectrum is there, but I wouldn't say it is represented close to a flat response. When comparing directly to a pair of Sennheiser HD-600, which have a fairly neutral frequency response (although lacking a bit in the low end), the ESI eXtra 10 came across as bass heavy, with an overemphasis in some harsh treble frequencies as well as being somewhat boxy in the mids. But keep in mind that this is when comparing them to a pair of headphones that are priced at seven times the cost of the eXtra 10. So taking that into consideration, I would say that the raw sound of the ESI headphones is fairly impressive given their low price point.
That being said, using these headphones with the bundled Realphones software is where they really start to shine. The software gives you access to 16 different virtual presets, with emulations ranging from studio speakers to earbuds, both with and without spatial/virtual room processing. And dSONIQ also offer all eXtra 10 owners a discount on the full version of their Realphones software, giving you potential access to a plethora of different virtual listening environments.
Although the frequency response was improved with most of the presets in the software, compared to using the headphones on their own, I wouldn't say that it made the headphones sound more 'expensive'. But it did make for a far more balanced listening experience that was easier on the ears. And for me, the main benefit of the software was having all these different monitoring options to reference quickly when spending long hours on a mix. Because as ear fatigue sets in, which it inevitably does when using headphones, being able to switch to a pair of speakers or another pair of headphones can be crucial to get a good reality check on where you are at with your mix. So being able to do this virtually is a clear benefit when working under less ideal circumstances than a professional mix room. Note; To avoid ear fatigue, you also have to take frequent listening breaks of course.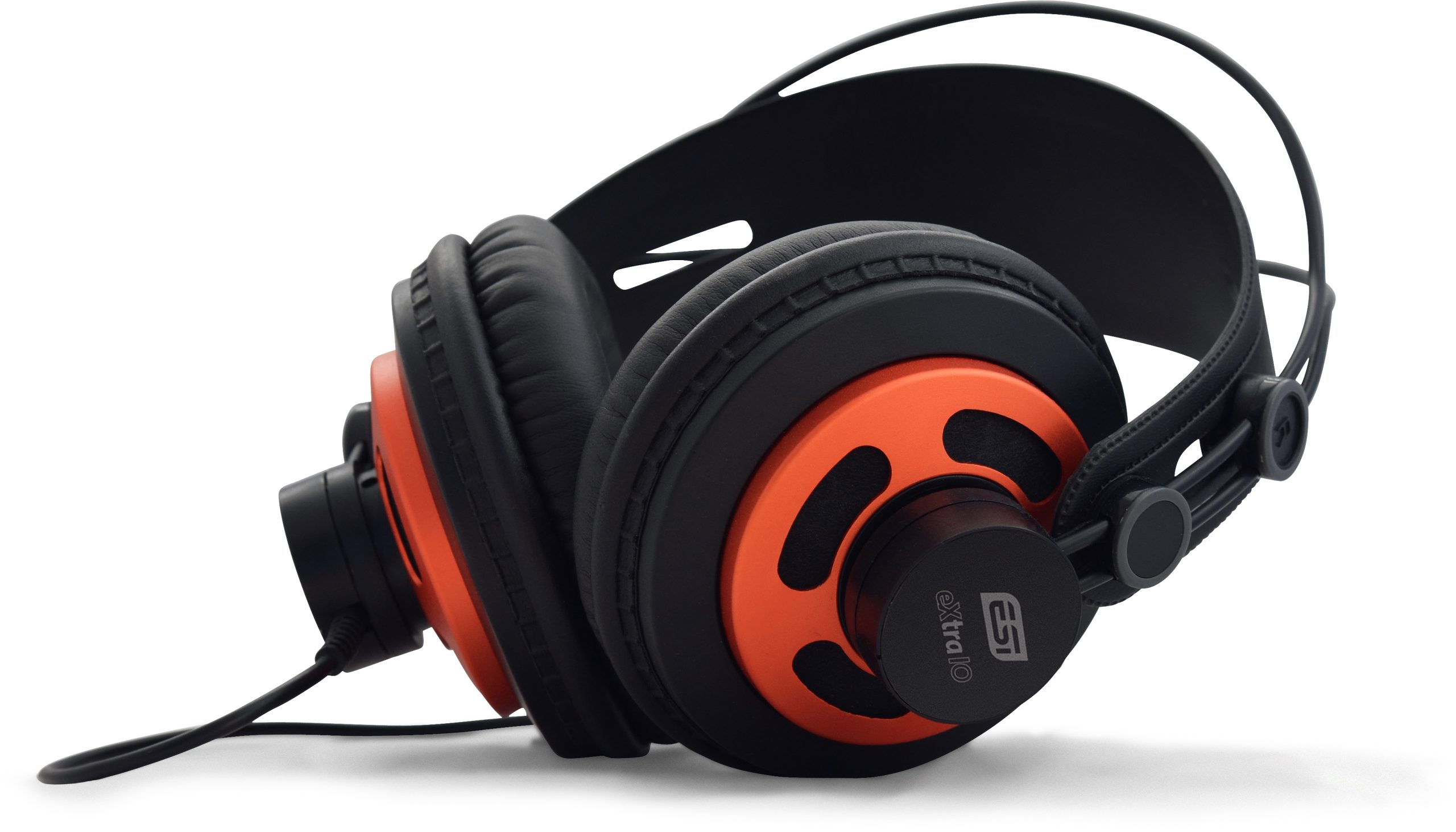 Summary
I haven't previously been totally convinced by the ongoing virtual speaker trend that is being promoted by some of the bigger software developers out there. I tend to stick to my tried and tested monitoring options in my own mix room. But seeing this bundle at this very low price point, I couldn't resist picking up a pair and try it for myself. And even though I have yet to try similar offerings from Waves and Slate digital, I have to say that this bundle from ESI and dSONIQ has impressed me. And if I find myself in a pinch, having to work away from the studio on headphones, I will probably be using this bundle as part of my mobile monitoring setup.
So if you're on a budget, and you're planning on spending $50-100 US for a pair of headphones, with the main intention of mixing and producing music, then this bundle is a very good option. Especially considering that you're getting 16 somewhat convincing monitoring options with the included software. Check out this article for other budget headphone alternatives for studio use.