If it's your first time buying a pair of jaybird earbuds and you are confused about how to pair them, this article will be of great help. Jaybird is popular in manufacturing headphones and earbuds due to the audio quality they provide. Along with value for money, a new pair will definitely make your listening experience better. However, changing brands can be frustrating, especially when you are looking to pair your pair Jaybird Bluetooth earbuds.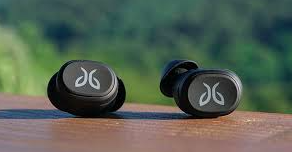 In the case that you are looking to connect your Sony earbuds, you should be reading, How To Pair Sony Earbuds to any devices? This guide will give you a complete guide on how to pair headphones to a tv.
What are Jaybird headphones?
Jaybird is an earbuds manufacturer that has the unique selling point of targeting athletes. The Jaybird earbuds are a smart solution to the many problems experienced by athletes when using headphones. It solved the common problems by introducing an in-ear earbud with a hook-like design. Combined with Bluetooth capability, Jaybird earbuds can easily be connected to any device.
Currently, Jaybird sells four different types of Jaybird products. Those are the Jaybird Vista, the Jaybird Vista 2, the Jaybird X3, and the Jaybird Vista 2 – True Wireless. Connecting jaybird Bluetooth earbuds is easy as they are compatible with all devices that offer Bluetooth connectivity.
How To Pair Jaybird earbuds to Any Device?
Perhaps the reason that athletes love Jaybird earbuds while working out is that they are always ready to pair. As soon as you open the box, the jaybird earbuds automatically switch on their pairing feature. This allows any user to use Jaybird Bluetooth earbuds connect without wasting time. Anyone going for a walk in the morning or starting a workout does not have to waste time connecting to any headphones.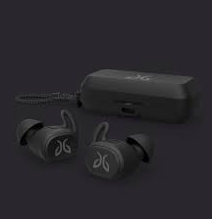 With the easy steps mentioned below, you can pair jaybird earbuds
The first you must do is to insert the Jaybird earbuds into your ears. Make sure that you keep the charging case safe.
Find Bluetooth settings on the device of your choice and ensure that Bluetooth is enabled. This might be in the form of a toggle switch that you can turn on.
Click on jaybird earbuds from the list of available devices.
Once connected, you will hear a voice say connected into your right earphone.
Note: In jaybird earbuds, your right earbud is the master bud. This means that once your right earbud is connected, it will automatically connect to the left earbud.
What other ways can be used to connect Jaybird Earbuds and headphones?
There are multiple devices in the world, each with its own set of rules. Generally, Bluetooth works in the same manner. However, in rare cases, it becomes difficult for you to connect your headphones. Luckily for you, there are other ways that you can Bluetooth connect jaybird earbuds. You can connect using manual activation of Bluetooth and even use the method to add additional Bluetooth devices.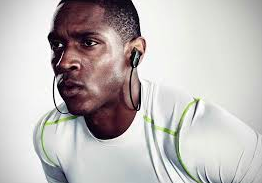 Manual Connection of jaybird Earbuds
If you do not have a mobile phone and are looking to manually enter the jaybird earbuds into pairing mode, then you can do so with a few easy steps.
Turn your headphones off using the power button
Use your power button to turn them back on
Hold the power button to enter into pairing mode
You should notice your jaybird earbuds indicator flash in alternating colors of red and green
The earbuds can now be paired to any device.
Jaybird Application
Jaybird provides its users with accessibility by offering an application with many additional features. The application can be used to control important features such as sound limit and equalizer options. The app is a must-have for anyone that is looking to use jaybird headphones for gaming or music. It allows a better listening experience. The great thing about the application is that it can be used to Jaybird Bluetooth earbuds connect.
Why won't my Jaybird Earbuds Pair automatically?
Jaybird Earbuds go into automatic pairing mode when removed from their charging case. In the case that your jaybird earbuds do not pair automatically, it may be one of two reasons.
The device you are trying to connect to may have its Bluetooth functionality switched off. The easiest way to resolve this is by going into the Bluetooth settings of your device. Switching the feature on and connecting Jaybird Bluetooth earbuds with ease.
It may be that your jaybird earbuds are not sufficiently charged. This can be solved by charging your earbuds. Check your charging ports to check if the cable is connecting properly when you charge the device.
Can resetting Jaybird earbuds help in pairing
If you have problems with pairing your earbuds with any device, then it may be a good idea to reset your earbuds. Many of the earbuds are connected to multiple devices. This makes it difficult for the earbuds to connect to the device of your preference easily. Resetting the earbuds removes the memory of any other devices. This ensures that you can Bluetooth connect jaybird earbuds without any trouble.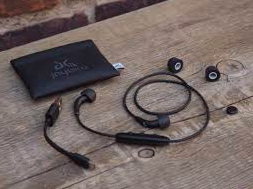 Is it possible to pair Jaybird earbuds with a device that does not have Bluetooth?
Jaybird Earbuds were designed to be connected using Bluetooth as a way of wireless connectivity. This makes the technology and the product extremely accessible. However, in some rare cases, it is not possible to connect Jaybird to certain devices. This is because the devices do not have Bluetooth functionality. However, that does not mean it is impossible to connect earbuds to a device with no Bluetooth function, such as a television. By using a Bluetooth adapter, you can pair jaybird earbuds to the device of your choice.
You can read How to Connect Your Wireless Headphones to Any TV? The article will help you understand the ways you can connect headphones or earbuds to any television.
Conclusion
Jaybird earbuds were designed specifically keeping in mind the needs of an athlete. The problems that were outlined by many during physical exercise were solved using a product just for them. This came with the brilliant technology of wireless connectivity. Athletes were easily able to pair Jaybird Bluetooth earbuds on the go without wasting any time. They could also listen to their favorite tracks while working out by using noise cancellation technology. Ultimately it became much easier to focus on exercise, even while in a noisy and crowded gym.
However, if you are more of a JBL user, you may enjoy reading, How to pair JBL headphones to any devices?