JBL headphones are popular amongst users that are looking for quality sound when purchasing audio playback products. Their Headphones and earbuds have been one of their top-selling products as the Bluetooth capability allow them to be connected to most devices. JBL Headphones are easy to use and provide a great battery backup for users. However, for many JBL Bluetooth headphones pairing to different devices is a foreign territory, which is where we can help.
In this article, you will be able to:
Learn how to connect or pair JBL Headphones with different devices
Troubleshoot and solve common problems with JBL Headphones
Know what the indicator light means
By the end of this article, you will have all the knowledge about connecting JBL Bluetooth Headphones to purchase your own pair. Pairing for you will be a piece of cake.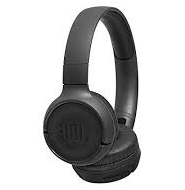 Can I connect my JBL Headphones using Bluetooth?
One of the major reasons JBL Headphones are extremely popular with users is that they offer Bluetooth feature for connectivity. Being able to use headphones or earbuds without being restricted by wires is a gift for many. Connecting the JBL Bluetooth Headphones is possible to any device that offers a built-in Bluetooth feature. In most cases, depending on the device, you can also use a Bluetooth adapter to connect your headphones as well.
The feature has enabled people to use JBL products during their commute, while studying, or even while hitting the gym. The headphones and earbuds are surely one of the best that money can buy.
Solve Common JBL connection problems
Even before you understand how to connect JBL headphones to your device, it is important to learn about some of the common problems that you may face. Knowing what to expect beforehand will allow you to troubleshoot the problem and solve it instantly. This will allow you to save time while pairing your headphones or earbuds. The quick pairing feature is why JBL beats Bluetooth headsets from other companies.
Only one of two earbuds is connecting
Perhaps one of the most common problems with JBL earbuds is that only one of the two connects during pairing. This will lead you to hear the audio in one ear but not the other. In most cases, this is due to the fact that your JBL Bluetooth earbuds connect unsuccessful due to a low charge. The easiest method to solve this problem is by placing the earbuds into the case and putting them on charge.
Headphones are not turning back on
Many users complain that headphones become unresponsive once taken off charging. Despite being a problem that might seem huge at first, it can be solved with a simple step. By resetting the headphones, you can get them to turn on. Follow the steps below to reset your headphone.
Hold down the power button for 4-5 seconds
Consecutively press the power button thrice
Release and press the power button until the light flashes/turn on.
JBL Headphones won't switch off
In most cases, if your JBL headphones are unable to switch off, then this may be because they are still in a secured Bluetooth connection. Audio may be playing on the connected device stopping the headphones from powering off. Simply disconnect the headphones from your device and switch them off.
Earbuds/ Headphones are not charging
Headphones or earbuds not charging can be due to a number of reasons. From a faulty charging port to simply debris caught in the port. You should try using compressed air can for headphones and a microfiber cloth for earbuds to clean out your charging port and earbuds case. If the problem is persistent, it would be best to refer to a professional or read on how to spot a faulty charging port.
What does the blue/white flashing light mean?
A flashing indicator on the JBL headphones means that the earbuds or headphones are in pairing mode. They may be trying to connect to an existing paired device or ready to be paired with a new one. Once you see the lights flashing, you can pair JBL headphones to any device you wish.
How To Pair JBL Headphones, Earbuds, & Headphones to Any Device?
This section will give you step-by-step instructions on how to Bluetooth connect JBL headphones. The instructions are specific to the device you are connecting to. This is to ensure that you can have a great experience while using a JBL Bluetooth headset, headphones, or earbuds.
Before you attempt to connect the headphones to any device, make sure that you have the headphones in pairing mode. Use the power button to switch the headphones on or open the case of your earbuds. Use the Bluetooth button to enable pairing mode for your headphones or the button between the volume up/volume down button for earbuds.
Once you are sure that the headphones or earbuds are in pairing mode, you can carry on following the instructions to Bluetooth connect JBL headphones.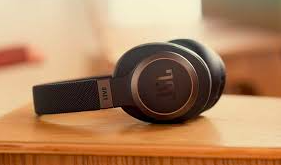 If you are using Jaybird products, you can read, How to Pair Jaybird Earbuds to any devices? Or How to Pair Jabra Beast Headphones to any devices? With the right instructions pairing your earbuds or headphones to any device is extremely easy.
TV/Smart TV
For this to work, it is important that your TV has a Bluetooth feature built in. you can use the internet or the user manual to check whether your TV supports the functionality required to connect JBL headphones. If it does, you can pair your headphones using the steps below.
Access the menu from your TV
Access Settings
Go to Bluetooth Settings and turn on the feature (This may be in the form of a toggle switch)
Check for your JBL headphones in current Bluetooth devices
Click and connect your headphones
If you are still facing issues while connecting your headphones, you should read, How to Connect Your Wireless Headphones to Any TV?
MAC
Click the apple icon on the MacBook monitor (Look for it in the upper left corner)
Look for and Select System Preferences
Focus on the third row and select Bluetooth
Tap the Bluetooth icon and activate it
Click on 'Show Bluetooth in the menu bar (This should be a checkbox for you to tick)
Click on connect after choosing your headphones from a list of available options.
Windows Laptop/Computer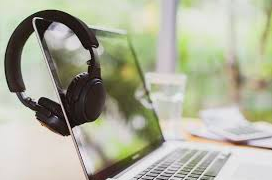 Open settings (You can use the search bar by pressing the windows key on your keyboard)
Look for 'Devices'
Select Bluetooth and other devices
Turn on Bluetooth
Click on Add More Devices
Click on Bluetooth from the available options
Choose your headphones name from the screen
Your headphones are paired
Ipad/iPhone
Open the settings app
Activate Bluetooth
Select your headphones from a list of available devices
Wait for your headphone to be connected
Your mobile should show connected status when it is successfully paired
Android
Go to settings
Toggle Bluetooth to on
Select JBL Headphones (Model Name in most cases) from available devices
Tap to connect
Enter password if asked (0000 is the standard code for most headphones)
Check the light on your headphone to see if you have paired successfully.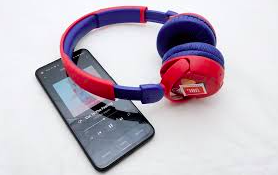 Apple Watch
These steps will work for both apple watches and smart watches of different manufacturers.
Go to the settings of the watch and enable Bluetooth
Scroll down and see compatible devices
Select your JBL earbuds
JBL Bluetooth earbuds connect should be successful in a few seconds
Conclusion
With the instructions mentioned, JBL Bluetooth headphones pairing will be extremely straightforward. You will be able to use JBL headphones to their complete capability. While at the same time, you will also be able to enjoy amazing sound quality while playing your favorite games or watching movies. Immerse yourself in the experience of listening in a whole new way with JBL Headphones and earbuds. After all, their fast connectivity and dynamic sound are some of the few reasons why JBL beats Bluetooth headsets in comparison.