Did you know that you can reset your Galaxy Buds without a phone or an app? Find out how to reset your buds with and without your phone, and without using any extra apps here.
If you're having issues with your Galaxy Buds, then it is probably down to a software issue. Software issues are common with true wireless earbud brands whatever their quality or price. Luckily a simple reboot or restart should do the trick and have you enjoying your favourite tunes again quicker than you can say Samsung. Due to the design of the Galaxy Buds it may not be immediately obvious where to start. That's why we have created this simple step-by-step guide to fixing your Galaxy Buds.
The best bit? You don't even need a phone or app to do it. Just your Buds. Simple.
When Should You Reset Your Galaxy Buds?
The main issues that may occur with your Galaxy Buds are:
Bluetooth connection problems such as pairing issues and inability to locate your earbuds via Bluetooth.
Issues with battery charging, such as battery not charging properly or one earbud having significantly less strength than the other.
Sound quality might drop and have echoes, reverb or no sound at all in one or both earbuds. If this is the case you may also want to check out our article on how to fix connected earbuds that have no sound.
These problems are most likely caused by software or hardware bugs or errors. And restarting your Buds or doing a factory reset can solve the problems.
Is a Restart or Reboot Safe?
Absolutely! You will lose any previous settings or preferences but it's very easy to redo it all. A restart or reset turns off all functions and clears any memory and settings. This is so any bugs that exist are eliminated. It leaves you with a clean set of Buds that have no errors or issues.
Restart or Reboot?
The terms restart and reset are often used interchangeably. But they are quite different things.  A hard reset gets rid of all your settings and data, which for some can be a pain. Following the reset you will need to re-pair with all of your devices and reset any settings and preferences.
A restart simply involves turning your Buds on and off again. It doesn't leave you with a clean slate like a hard reset will, but it gives your Buds a refreshing rest to solve any bugs or errors.
To complete a restart or reset, make sure your Buds have at least 20% battery when you begin. Every time you restart or reset it uses battery, and if there isn't enough the process won't work.
Restarting Your Galaxy Buds
To restart your Galaxy Bud's follow these steps:
STEP 1
Open your charging case and make sure your buds are properly inserted as they would be if you were charging them.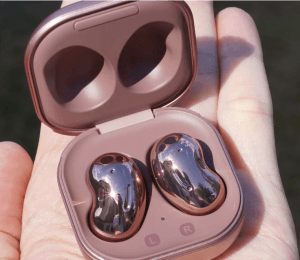 STEP 2
With your earbuds inside, close the charging case for at least 7 seconds.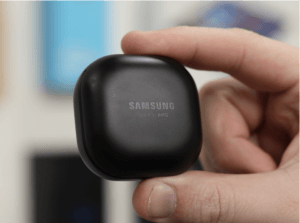 STEP 3
Remove your earbuds from the case and reconnect with your phone.
How to Factory Reset Your Samsung Galaxy Buds
If you have already tried a restart and your issues still exist, then you need to try a factory reset. You will need to install the Samsung Wearable app on your phone and follow these simple steps:
STEP 1
Open the Samsung Wearable app and select your Galaxy Buds from the menu.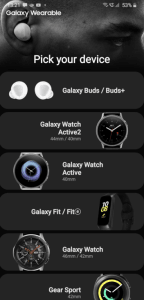 STEP 2
Head to the settings menu.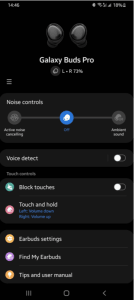 STEP 3
Locate and select About Earbuds.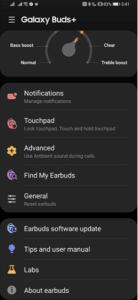 STEP 4
Select Reset earbuds.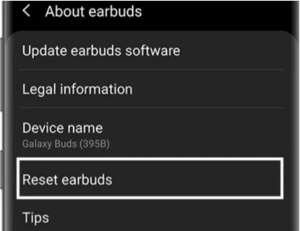 STEP 5
The app will ask if you want to proceed. Tap Reset to confirm your choice.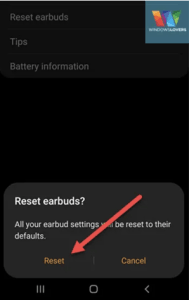 Once the hard reset is completed, don't forget to connect your earbuds back to your phone! Remember that a factory reset deletes all previous settings. This will include any saved devices that you were previously connected to.
How to Reset Your Samsung Galaxy Buds Without Phone
If you can't get the app working or haven't downloaded it to your phone, don't worry. It is actually really easy to reset your Buds without the app!
Restart by holding the sensors
The Galaxy Buds, Buds Pro, and Buds Live, feature a sensor on each of the buds. These sensors can be used to restart the connection of your Buds and hopefully solve any issues you were having. Just follow these simple steps:
STEP 1
When you have located the sensors, touch and hold them both down for at least 10 seconds.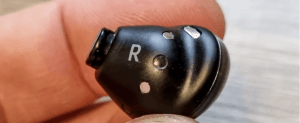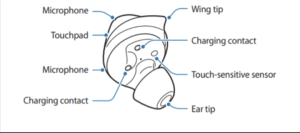 STEP 2
Put the buds back in the charging case for at least 30 seconds.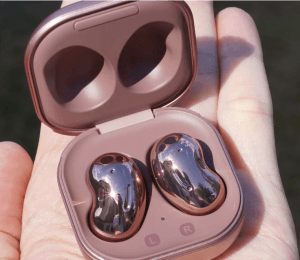 STEP 3
After 30 seconds, go through the pairing process again and see if it has fixed your issues.
Drain and Recharge
Another solution to issues you may be having with your Galaxy Buds is to run the battery down completely to 0% and then recharging them. Once recharged, re-pair them with your device to see if the issues are fixed.
This method can also be used if you are having issues with the charging case. There is no on/off switch, so this is the only way to run down your Buds and charging case. This will solve issues such as LED lights not working or Buds not charging properly.
To Infinity and Beyond…
There is no reason that your Galaxy Buds shouldn't last some years before they need replacing. But like all audio tech you will experience issues every now and again. A restart or factory reset should solve any issues you have experienced. But if it doesn't, it may be time to contact Samsung if your Buds are still under warranty. If not, you may have to pay for a repair yourself or invest in a new pair of earbuds.
Are your buds connected but there is no sound? Try one of these Airpods Connected But NO Sound? fixes. And if you want to use your earbuds as a mic, we have another simple step-by-step guide to do that here How to Use Apple Earbuds as Mic on PC: A Step-by-Step Guide.