Want to set up dual or multi-listening on your MAC? This article outlines how to do it, and it's easy as pie!
Get ready to take a brief walk down memory while you learn how to use two headphones on MAC…
Remember the good old days when you would sit and share music with friends on one set of headphones?
Only getting half the sound and if either one of you moved, unsurprisingly the other would lose their earbud.
Well, there is no need to struggle in 2022. Setting up two sets of headphones on your MAC is a straightforward process.
The easiest method is changing the settings and creating a Multi-Output Device.
If you want more than 2 sets of headphones connected, then you will need to invest in a splitter or Bluetooth adapter.
If you want dual listening and the ability to generate and control better sound, then install an audio mixer.
Use System Preferences to create a Multi-Output Device
To use 2 sets of headphones with your MAC you can create a Multi-Output Device by adjusting settings in System Preferences.
Follow these steps to set yourself up:
STEP 1: In Finder, go to the Applications folder and click on Utilities.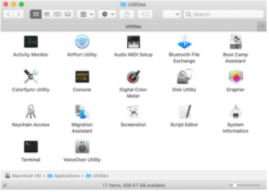 STEP 2: Open Audio Midi Setup.
STEP 3: Click the + button on the lower-left corner and click Create Multi-Output Device.
STEP 4: Once created, right-click on the Multi-Output Device label and select Use This Device for Sound Output.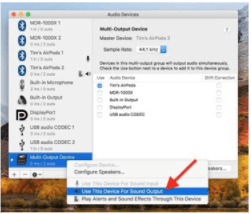 STEP 5: Check the boxes next to the audio devices you want to use.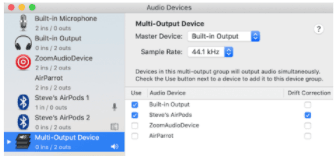 STEP 6: In the drop-down menu next to Master Device, choose the primary headset.
STEP 7: Choose a Slave Device by checking the box under Drift Connection next to your chosen device. See image above for location.
STEP 8: Launch System Preferences and open the Sound panel.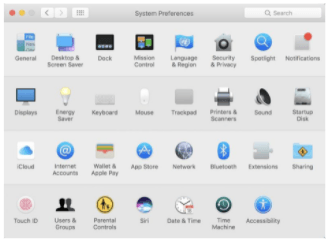 STEP 9: Click the Output tab and choose the Multi-Output Device you've just created.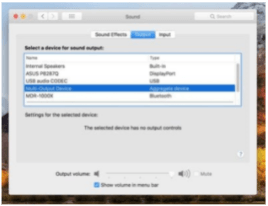 This method can be quite technical but once it's done you will be able to use 2 or more sets of headphones with your MAC easily. 
Use an audio mixer to manage audio outputs
If you have followed the instructions above, you should now be able to use 2 headphones with your MAC. An audio mixer is not actually necessary now. But using one will allow you to have control over the sound settings so you can generate the best quality sound and EQ mixing.
Using an audio mixer to connect 2 headphones to your MAC allows you to manage sound input and output. The audio mixer allows you to choose more than one device and detects these automatically.
Choose audio mixer software that offers a free trial so you can try before you buy. There are also some free options you can choose from, but full use of features may not be available.
This method will require you to spend some money and time on installation, but once done this is an easy-to-use option providing excellent sound quality.
Buy a headphone splitter
The Multi-Output Device only allows you to use up to 2 sets of headphones simultaneously. A multi-splitter will allow you to connect multiple sets of headphones.
If you need 2  headphones connected at any one time but don't feel confident enough to create a Multi-Output Device, then a splitter is the way to go.
A headphone splitter is a device that turns one headphone jack into two.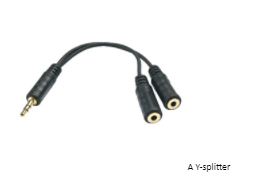 Some splitters can be used with several pairs of headphones.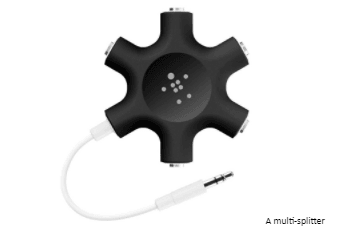 Simply plug the splitter into your MAC and plug the headphones into the splitter.
This is a simple, cheap and easy-to-use option with no audio delay, messing around with settings or 2 as a limit of users.
Buy a Bluetooth Adapter
A Bluetooth adapter will allow you to use up to 7 Bluetooth devices on your PC.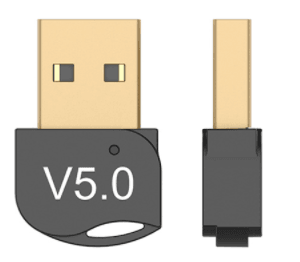 All you need to do is plug in the device and follow the installation instructions that follow.
This is an excellent choice for multiple users with Bluetooth headphones. Most adapters will have a range of up to 30ft/10m.
But don't forget that creating a Multi-Output device will achieve the same results without having to buy another piece of tech.
Setting up dual or multi-listening on your MAC is easy as pie.
If you aren't feeling confident enough to try the Multi-Output Device method, then a splitter or Bluetooth adapter are the way to go.
Need help setting up 2 or more headphones on your PC? Check out our step-by-step guide here How To Use Two or Multiple Headphones on PC (Wired or Bluetooth).
Looking for a new set of earbuds in 2022? How about the best earbuds for iPhone calls? We have compiled a comprehensive list of earbuds for 2022 here.