When it comes to game consoles, the Xbox is frequently ranked first, and it is one of the most popular gaming platforms worldwide.
Supplementary devices, such as headphones to improve the audio experience, may often enrich gaming experiences. People from all around the world frequently wonder if you may use your own headphones.
So Can You Use Regular Headphones On Xbox One?
This is a popular query on the internet. The solution is obviously not simple, which is why there is so much confusion. The problem is that most modern game consoles don't allow you to attach wireless headphones to them directly through Bluetooth.
Despite the fact that these consoles contain all of the necessary hardware to connect to wireless headphones, you will be unable to connect them. The reason for this is that the consoles lack the Bluetooth A2DP protocols for connecting to wireless audio devices.
If you're experiencing trouble connecting your standard wired or wireless headphones to your Xbox One, don't worry, because we'll be talking about the same subject in the following several sections of this post. We'll show you how to connect your wired or wireless headphones to the Xbox in the most efficient and straightforward method possible. Continue reading to learn more.
How do I connect my Xbox One headphones?
So we're going to break this article down into two parts. First, we will explain how you can connect wired headphones to your Xbox One. After that, we will move on to explaining how to connect wireless ones. 
How to connect wired headphones to my Xbox One.
All wired headphones will include a 3.5mm connector, which may be connected to the Xbox One in one of two ways. If you're using an Xbox One controller from the first generation, there's no headphone port. In that scenario, the second approach described below must be used. 
Directly to the controller.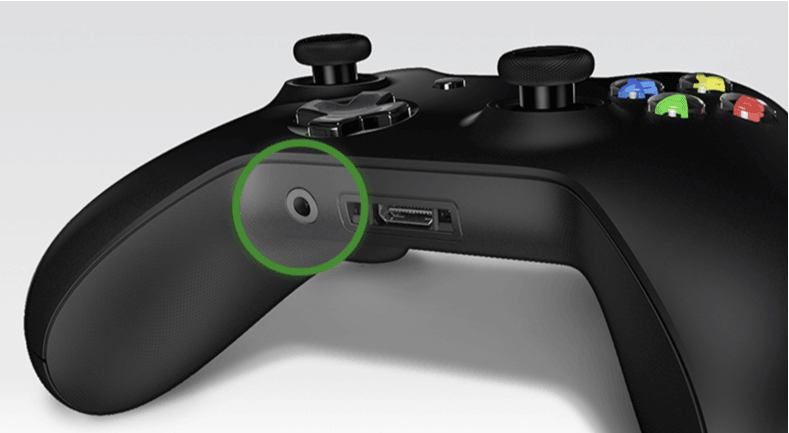 If your controller has a headphone port, this is the method you need to follow.
Turn off your Xbox One first. Insert the headphone connector into the controller's headphone jack to immediately connect your headphones to the controller. Switch on your Xbox One after that and go to the Settings menu. Then choose Device and Accessories.
Select the appropriate controller and make the necessary adjustments. 
You're ready to go!
Connecting via an adaptor
Place the adaptor in the expansion port of the controller to use it with your headphones. Now you need to connect the stereo headphones to the adaptor's 3.5mm port. Navigate to the Settings menu on your Xbox One device.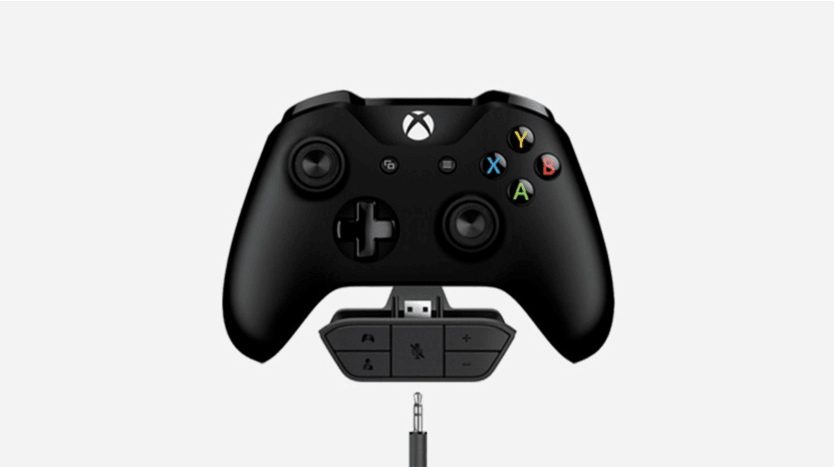 Select the appropriate item from the Device and Accessories menu. Check out our Skullcandy crusher wireless pairing guide for more information.
Microsoft used to make its own adapter, but it is no longer available. It must be a stereo adapter that you purchase. These are widely available on the internet and attach to the Xbox One controller's bottom.
If your headphones do not have a volume control option, you need to purchase an adapter with volume controls. If you're wondering why one of your AirPods isn't working, it might be due to iOS's low volume.
How to connect wireless headphones to Xbox One
The Xbox does not have Bluetooth, unlike most other gadgets. Microsoft chose to employ an Xbox Wireless wireless protocol that allows you to connect your headphones to the box without using any wires.
However, your wireless headphone must be compatible with Xbox One in order to be used with it.
If you have such headphones, connect them to the Xbox controller using the procedures below.
Turn your headphones on.

Switch on the pairing button on the Xbox One controller. On some versions, this should be on the left side of the lower right part.

To activate connectivity, press and hold the pairing button until the LED blinks.

Press and hold the pairing button on your headphones until the LED light blinks rapidly.

The LEDs on the controller and headphones will become steady, showing that it is now connected. 

You will be able to hear the audio if the devices have been correctly linked.
To find out more about this, read our article on How to Connect Bluetooth Headphones to Xbox one.
For some of you, it may not be that simple since your headphones might not be compatible with Xbox One. But does that mean that you should lose hope? Of course, not. We are here with a solution for that as well. 
You must first connect your Xbox One to a Windows PC in order to use this approach. Now that the PC is the end-user device, you may connect your headphones to get the audio to function.
However, you must connect your Xbox One and Windows PC to the same network and run the Xbox console companion app for this option to work.
Sign in to your Microsoft account after downloading the app.

Connect your Xbox One to your PC and enable the software.

In the upper left corner of the app, there is an Add a device option. When you click it, Windows will look for the Xbox. It will connect once it is detected.

After it is connected, you may use your computer to control Xbox functionalities.
This is similar to the PC technique that we have just mentioned above. But with this, you use a television instead of a computer. The Xbox One HDMI cable must be plugged into your television.
After that, use your TV remote to choose the HDMI device you linked to the Xbox as the video source. Connect your Bluetooth headphones to the TV, and the audio should start playing.
If you're still having trouble getting your headphones to work with your Xbox One, this might help.
Connect your headphones to your smartphone or tablet.

Log in to the Xbox app after downloading and installing it.

Open the app and go to Parties, then Start a Party.

Click on Change Audio Device under Party Controls.

Select the Bluetooth device and make the necessary modifications.
Using Bluetooth Transmitters
A Bluetooth transmitter may be used to connect your headphones to your Xbox controller. When your headphones aren't compatible with the Xbox One, they are a decent alternative.
Turn on your Bluetooth transmitter.

Connect the transmitter to the Xbox controller's 3.5mm audio port.

Turn on your headphones and select pairing mode.

For around 5 seconds, press and hold the pairing button on your Bluetooth transmitter; once linked, it should show a steady LED.

You should be able to hear sounds through your headphones once it's connected.
Making sure the controller is updated
Even if you have compatible headphones, they may not function with the Xbox One at times. Before you go out and buy another headset, make sure your Xbox controller software is up to date. To verify, follow these instructions.
On the Xbox One, go to Settings and select Device & Accessories 

If there are any pending updates, make sure you install them.

Check whether your headphones are working after that.
Checking The Controller Settings
Audio problems might be caused by incorrect controller settings. To check if all of the sound settings are correct, follow the steps given below. 
Select Settings from the Xbox 

Click on Devices and Accessories.

Check all of the volume controls, as well as the chat mixer.

If anything is out of position, fix it before listening to the audio through your headphones.
Conclusion
A game console like the Xbox One provides a remarkable experience. There's nothing like it, especially if you have the option of listening to gaming sounds.
We've also discussed some of the primary issues you can face throughout the troubleshooting process in this post. Can you use regular headphones on Xbox One now? We hope you can!
However, you may use conventional headphones with the Xbox One and have a flawless experience. There's no need to spend more money (unless the case requires it)!
Enjoy your Xbox One gaming experience!