When you buy Airpods you expect the best, so why are they so quiet all of a sudden? No need to worry, we have the solutions you need to get your Airpods back to themselves and booming great sound again.
Airpods are the crème de la crème, the holy grail of earbuds. But even a Rolls Royce needs an annual service. Airpods, like all other earbuds, are prone to standard wear and tear, and to pick up dirt from the outside world. This includes your ears and skin. This is usually the primary reason that the sound from your Airpods has decreased or become muffled. But don't worry, there is usually an easy fix to these sound issues. And I'm going to talk you through them.
Problem: A build of dirt, sweat and fluff.
Over time and consistent use your Airpods will attract stuff. It will get in the mesh coverings, and impact the sound quality. We're talking earwax, skin debris, moisture and fluff. This is an easy issue to fix.
Solution: Clean your Airpods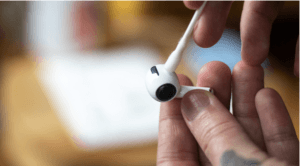 Airpods have a small mesh grille covering the genius inside. This is where the grime and dirt will be. To remove, grab yourself an old dry toothbrush and brush the mesh gently. This should dislodge the debris. Then take a slightly damp Qtip and gently remove anything that has come loose. Leave your earbuds to dry out for a little while before using again.
Airpods Pro have rubber ear tips that you can remove. You should remove these and place them in a small ball of warm soapy water. Leave for 5 mins or so. You can then remove them from the water and wipe them with a cloth or paper towel. You can use a Qtip to clean inside the earbuds, and also the area the eartips attach to. Remember that you are dealing with electronics here. So not too much liquid. This could lead to more problems that you started with. Leave all parts to dry out before reassembling your earbuds.
Problem: Phone in Low Power Mode
Your iPhone is designed to save battery in low power mode and one feature of this is to lower the volume automatically in this setting.
Solution: Take phone off low power mode
In order to turn of low power mode follow these simple steps:
STEP 1: Open

Settings

on your iPhone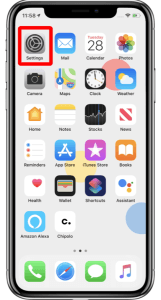 STEP 2: Select

Battery
STEP 3: Turn low power mode off. The toggle will go from green to grey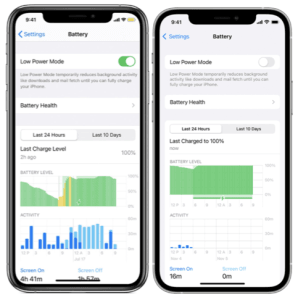 Problem: Volume Limit
Most phones and earbuds have a set volume limit to prevent damage to your ears. And most of the time this set limit is loud enough to listen to without it seeming quiet. But if you are listening to something that doesn't have the best audio quality to start with or you are in a particularly loud environment, you may need to crank it up a little more.
Solution: Disable the Volume Limit
If you are using an iPhone with IOS 15, follow these steps:
STEP 1: Go to

Settings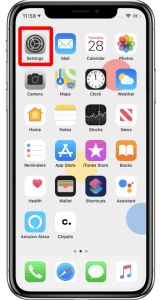 STEP 2: Go to

Sounds and Haptics

and go to

Headphone Safety
STEP 3: From here you want to deselect

Reduce Loud Sounds

so the switch goes from green to grey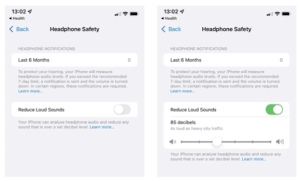 Problem: Software Issues
The problem may be due to your device needing a software update. You can set your phone to update automatically, but if you haven't it's easy to check for updates.
Solution: Update Your Software
If you are unsure if you are all up to date with your software, simply follow these steps:
STEP 1: Go to

Settings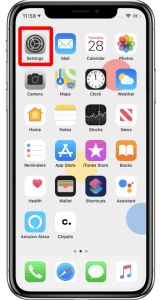 STEP 2: Go to

General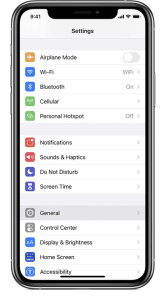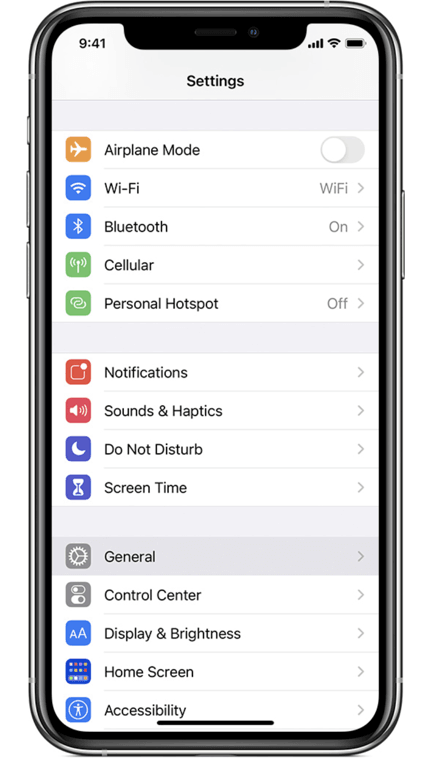 STEP 3: Go to

Software Update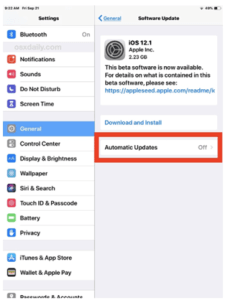 If you are not up to date, then you will see the screen above. You can switch your automatic updates to On and download and install the newest software.
If you are up to date, you will see the screen below.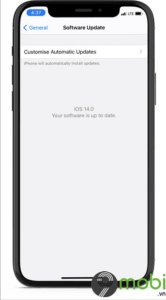 Problem: Hardware Issues
If your Airpods have recently been damaged by water, heat or impact then this will affect the sound quality. If you have a hardware issue you will know about it.
Solution: Repair or Buy a New Pair of Airpods
Unfortunately, if the problem is a hardware issue there are little to no solutions. You can take them to be repaired, but if it can't be done buying a new pair is your only solution.
Problem: Low or no power
If your Airpods are running out of juice this will affect the volume and sound quality.
Solution: Charge Your Airpods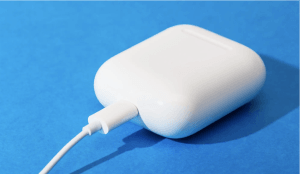 It may seem obvious, but we all live such busy lives sometimes the most obvious solution eludes us. Check the volume level of your Airpods and if they are low, give them a power up so they can get back to doing what they do best!
Prevent Problems Before They Happen
The best way to avoid issues with your Airpods is to take good care of them. One of the best ways to keep your Airpods clean is to practice good ear care. According to experts, we don't need to clean the canals of our ears at all. Our ears are very efficient at cleaning themselves. And in fact, doing so can cause our ears to create more wax, not less! But it is important to use a Qtip regularly to keep the area protecting the ear canal free from wax and other dirt.
The second care tip for your Airpods is to keep them in their case when you are not using them. It can be tempting when we are in a rush just to chuck them in our pocket or bag. But please, before you do, reconsider. Take the extra time to pop them into their carrying case. You'll thank yourself later!
Now you're Airpods are working again you can enjoy your tunes at the perfect volume. Want to share your listening time with someone else? We can show you how to connect 2 pairs of  headphones to your MAC or PC.